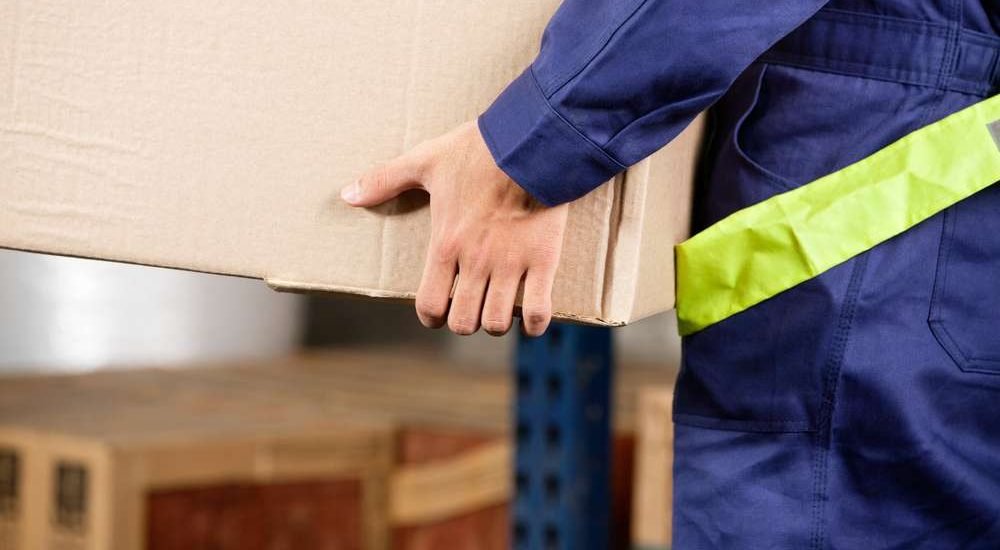 The uStore-it Guide on How to Lift Boxes
What's the best way to lift a heavy box?
It's all too easy to misjudge what our body can and can't do, so we look at how to lift boxes. The best way to lift a heavy box may sound like a simple question, but there's much more to it. Even if your box just needs offloading from a removal van into a self-storage unit, you don't want to cause any injuries.
How to Lift Boxes
If you search for a basic guide on how to lift boxes, the chances are you will always be given similar advice:
Check the contents – just because it feels heavy, you may be faced with the unexpected. If you're lifting a box that once had your old television in it, that may no longer be the case. There could be heavy items that are in danger of rolling around, putting you off balance as you start to lift.
Get in the right position – remember to lift with your legs, not your back. Your feet should be spaced apart, in line with your shoulders. As you get ready to pick up the box, don't be tempted to look down at it, this is likely to make you bend your back. Instead, try to keep that posture straight at all times.
How to lift boxes – now is the crucial part, picking it up. Back straight, bend at the knees, keeping them in line with those shoulders. Your legs should always do the main part of the lift, your arms and hands holding it appropriately. Then there's your back, which in theory should be doing the least effort. Just ensure it is always straight.
How to put the box down – don't be complacent! Just because you've carried the storage box from A to B, you still need to be careful. After all it's not just your body you're looking after here. You don't want to damage anything that's inside! That said, always remember that putting a box down properly is just as important as picking it up. As before, it's all about the legs and keeping your posture correct.
Other Tips for How to Lift Boxes
If you're ever in doubt, it's always best to enlist the help of a professional. Should you, however, be taking on the job yourself, remember to be careful. Stretch your muscles first, warm-up exercises are worth it in the long run. Not only that but warm down exercises are also key, as you don't want your body giving up before you've had a chance to unpack.
How can uStore-it Self-Storage in Costa del Sol help?
Moving house brings with it enough stress, so you don't want to injure yourself in the process. That's why you can always get uStore-it to do the hard work for you!
If you're relocating from the UK to Costa del Sol, then uStore-it can help. They can collect your storage boxes and help you move to Spain. Likewise, if you're looking for self-storage units in La Linea, Duquesa or Manilva, then see if you qualify for our free van hire.