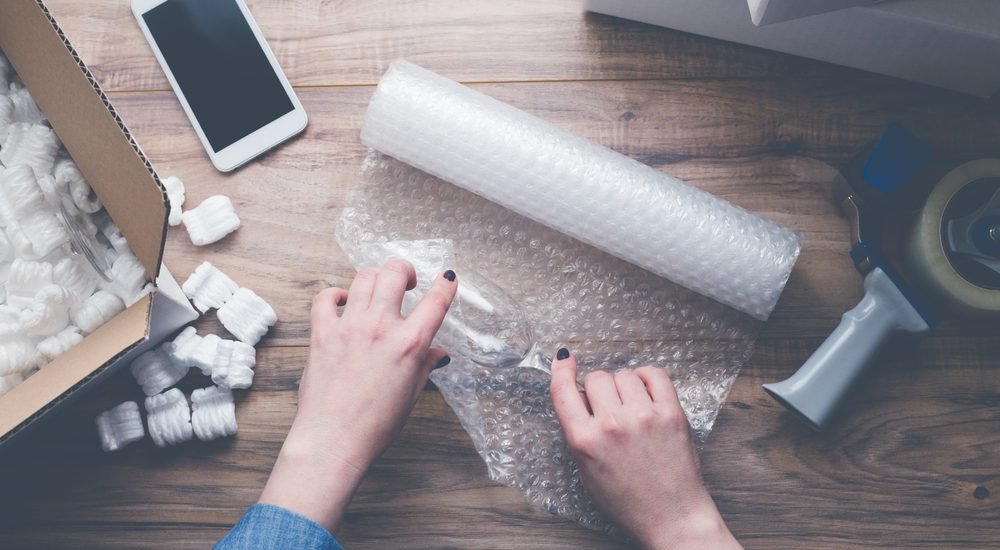 How to Pack Glasses for Storage
Knowing how to pack glasses for storage is always a good skill to have. As it doesn't matter if it's a pint glass from the charity shop or your finest crystal.
What you Need to Pack Glasses Safely
Cardboard boxes
Tissue paper
Packing paper
Packing tape
Crumbled up paper
Bubble wrap
Polystyrene chips
 Newspaper
How to Pack Glasses for Storage
If you've already booked a self-storage facility in the Costa del Sol, then most storage companies can provide you with cardboard boxes. Of course, don't overfill your boxes, you don't want to risk breaking glass by them breaking.
As well as a sturdy box get your crumbled up paper as your first layer. It will act as a cushion, so worth wasting some storage space in the long run. Your heaviest glassware should always go on the bottom, although you still don't want it to be chipped. As such, wrapping in packing paper or bubble wrap will add the extra protection needed.
Remember to fill in the gaps before adding the next layer, although you don't have to overdo it with packaging. It's tempting to pack as many glasses into your storage box, but there's more to it than just wrapping them in tissue paper.
If you think carefully, planning ahead, it's easy to save space and still be confident that you know how to pack glasses correctly.
So, you've adequate packaging around the heavy bulky items. Now it's onto the smaller ones, such as those delicate wine glasses. If you have a selection of glasses all the same size, then it makes sense to store them in the same box. Laying wine glasses head to stem, having wrapped them up first of course.
How to Pack Different Size Glasses for Storage
If however, you've acquired a wide range of glasses over the years, then this is where some skill comes in. Although still remember to apply some logic, if you put crumbled up paper into the vessel it protects from the inside. You can then wrap them individually in bubble wrap before placing into your cardboard box.
Once you're happy there's enough protection, check the box isn't too heavy. It's easy to get carried away and forget how much these things can weigh! So you're done packing but there's still what feels like wasted space. Maybe you've been saving those precious shot glasses to last, well they can easily slot in the gaps. Still got some room to spare?
Then this is where the polystyrene chips come in. They're soft and will absorb any shock, but will also stop your glasses rolling around when in transit. Finally, don't forget to label the boxes as fragile, you don't want all your hard work to be wasted in transit!
Self-Storage Facilities, Costa Del Sol
With storage units in La Linea, Duquesa and Manilva, uStore-it provide a number of self-storage facilities across the Costa del Sol. Book your unit today and be reassured your glasses are in safe hands.