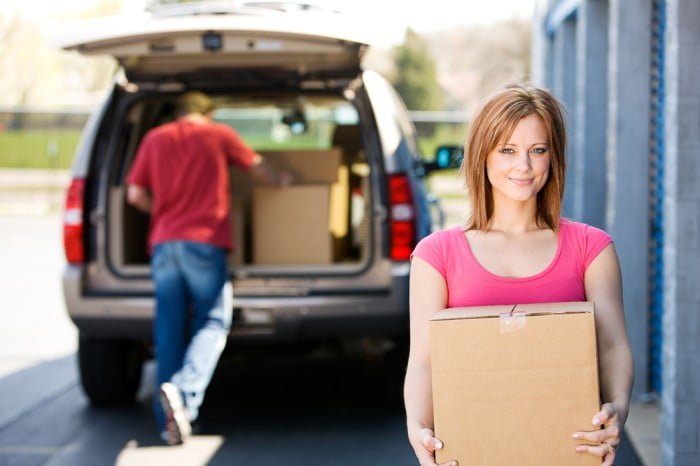 Storage Tips for Moving House
Prepare for a stress-free move in the Costa del Sol with our storage tips and ideas to make things a little easier. After all, whether it's an exciting time setting up a new home or a decision brought about by necessity, knowing where to start is half the battle.
Moving House – Storage Tips
When it comes to storage tips for moving house in the Costa del Sol, prior planning is key. Especially if you've got a lot of belongings to get through along the way.
Planning ahead. The first step is knowing just what you need to get ready. You may have signed the paperwork, but moving day can soon creep up on you. Plus when it comes to packing, it's always good to be organised way in advance.
Make it a date. Mark on the calendar the earliest you need to start packing and set a reminder on your phone for 24 hours beforehand. Remember to book time off work too as these things often take longer than you think.
Write a list. You may think you know everything you own, but when you break things down into chunks it soon adds up. Making a list can mean anything from highlighting the bigger items that need careful consideration on one page to things you can leave to the last minute on another.
Start a room at a time. By a methodical approach you can have this nailed in no time. There are some items you can simply get out the way early on, ready to box up and put into storage. Think of keeping clothes for the interim to a minimum, or consider if you're likely to watch your DVD collection anytime soon.
Rent a storage unit. It may sound false economy, but the half-way space will certainly come in handy. It will help both declutter while your sorting things out in one home, as well as keep things tidy while you're sorting out the other.
Prepare an essentials box. There's nothing worse than getting the other end and realising you haven't got easy access to the kettle. As such, best place for an "essentials" box is in the passenger seat rather than the back of a van.
Unpacking – friendly advice
Remember that essentials box we mentioned? Well, when you get to the other end the first thing to do is make a cuppa. If you've included a spare jar of coffee, you're going to need it for the day ahead!
As for where to start unpacking, making the bed is a good a place as any. That way, at least you know you're in for a good night's sleep. The chances are you've put some of your furniture into storage while you prepare a deep clean and such like. In which case, ensure the bed was the last thing into storage, that way it will be first out!
Next, there's nothing wrong with setting up the home comforts. After all, you're likely to live off takeaways for the first few days, so don't get too stressed about sorting the kitchen cupboards. Plug in the television and put your feet up, as for anything else – remember to plan and take it all one step at a time.
Self-Storage for Moving House
Rent your self-storage in the Costa del Sol with uStore-it and take the pressure off organising the big house move. Remember to ask about our free-van hire and how you can go about qualifying. Rent online today, or drop us an enquiry form with any questions you may have.