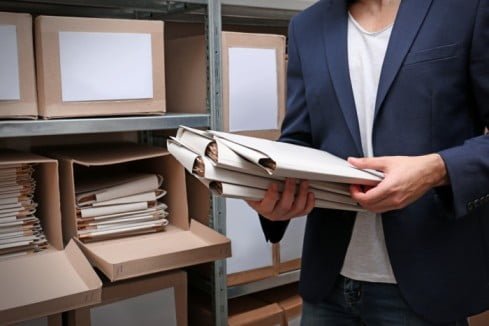 Running a Business from a Self-Storage Unit
With the world evolving, there are several ways to run a business from a self-storage unit in the Costa del Sol. In fact, it's how many small companies manage to keep their overheads down. As there's no need to buy your own warehouse space and overall costs can often be far less than conventional office space.
There is a whole range of small businesses you can run from a self-storage facility. Whether it's a stock room for an online shop or a lock-up for a mobile gym. Likewise, it could be somewhere to store tools and machinery for manual labour, or a small unit for archived paperwork to avoid cluttering up the home office.
Running a Business from a Self-Storage Unit
The cost from our commercial storage perspective is no different to renting a unit for your own personal use. Yet, for your business needs the month-on-month rental agreement could be the answer to a number of concerns.
Those of you that may run a seasonal business for example, or one in which your stock holding fluctuates throughout the year. Although for others, it's essentially your company's location, the core of the operation.
When it comes to mail-order, you can hold everything you need in one place. The items being distributed, the packaging materials to do so and even the table and chairs so you can carry out your work comfortably.
Types of Businesses
As a local contractor, rather than keeping tools and equipment in your garage at home, a self-storage unit is ideal. Builders, painters and decorators, as well as car mechanics, gas engineers and electricians can all benefit from being well-organised.
Likewise, it doesn't matter if you're a big corporation selling an end product or one that provides a service. Whether you're a fashion retailer, film crew, providing golf tuition or a function band with a PA system, uStore-it can help you all.
What's more, as well as a much-needed lock-up, we provide all the reassurance you need to be confident you're in safe hands. 24-hour security and remote surveillance as standard means there's no hidden cost when it comes to monitoring your property.
Please note although a wide range of businesses are catered for, it is important to follow all legalities. If any doubt over the terms and conditions of your rental agreement, contact uStore-it in advance with any queries.
Self-Storage in Costa del Sol
If you're looking for a convenient space to run a business in the Costa del Sol, try uStore-it self-storage. We are currently situated in 4 locations, all of which are in close proximity of main roads and transport links. Allowing for an easy way to reach your desired marketplace. Alternatively, are you interested in running your own self-storage franchise? Contact uStore-it today for more details.