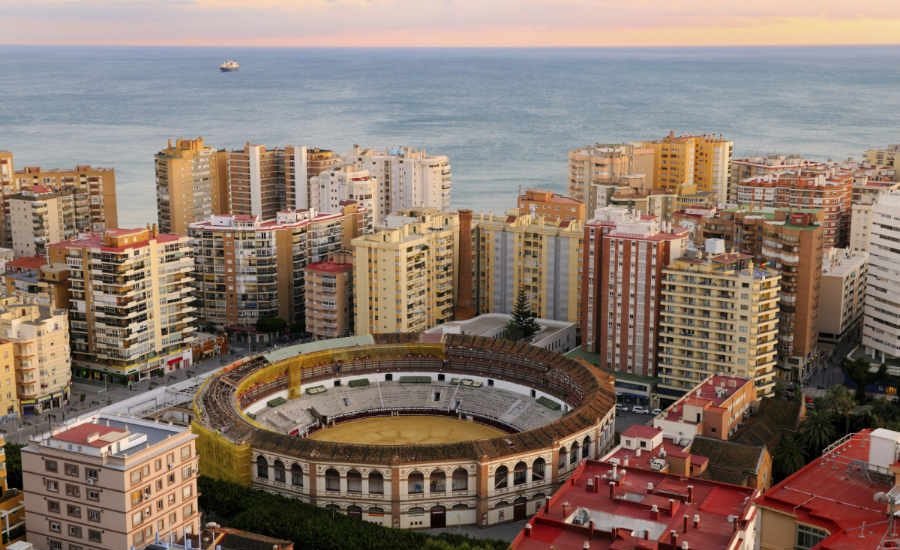 Looking for a self-storage company in Malaga Province?
If you are looking for a self-storage company in Malaga Province, choose one with easy road access, safe, secure premises and flexible storage options.
Many self-storage companies in Malaga province charge per container. This means that if you only have a small amount of storage you pay much more than you need to.
If you travel to and from Malaga frequently to play golf, you may find it much more economical to leave your golf clubs in storage and simply pick them up when you arrive, instead of paying expensive extra baggage charges of up to €50.
Costa del Golf
Malaga Province and the Costa del Sol is known as the Costa del Golf, with over 70 courses. Many of which are within the towns of Marbella, Torremolinos, Benalmadena, Fuengirola, Manilva, Estepona and San Pedro.
The Coast has been attracting tourists since the early 60's. Thousands of residential properties were bought and sold as holiday homes during the boom time around 2000. Storage companies in Malaga started to pop up to cope with the demand. In particular due to people who were downsizing, renting out or simply decluttering.
The beauty of Malaga is its history and tradition. This elegant and thriving city continues to attract visitors from all over the world. With an international airport on the doorstep, it has evolved into one of Spain´s major cultural cities.
Tourist Attractions
The famous Picasso Museum and the imposing cathedral always draw big crowds to the city. However, there is much more to Malaga than meets the eye. Massive improvements to the centre of Malaga have resulted in a stylish area being created. One in which designer shops, chic little cafés and some of the best tapas bars are round every corner.
At the top of Calle Marques de Larios, is the city´s main square, Plaza de la Constitución, where cultural, traditional and religious events are celebrated throughout the year. Malaga Feria is not to be missed. The city comes alive with colour, music, dance and some of the most incredible and loud celebrations you will find in this part of the world. Processions wind through the streets, culminating in the fairground where the mayhem continues until early the next morning.
Malaga also boasts some fabulous beaches. Divided into three sections, the beach areas are aptly named after local fish and include the Anchovy, the Sardine and the Squid. The most popular beaches in the Eastern part of the city are Peñón del Cuervo, La Cueva, Torre de las Palmas, La Araña and El Hornillo.
Self-Storage Company in Malaga
Whether you are spending time on holiday in Malaga, buying, renting or selling choose a reputable self-storage company in Malaga. Alternatively, ensure you decide upon a self-storage company near Malaga, which is within easy reach.