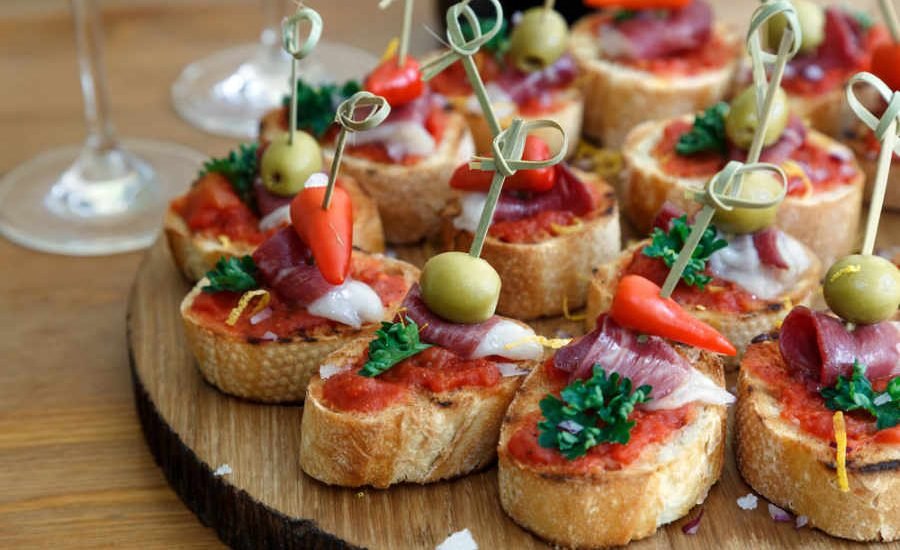 InBoca – stunning tapas in Torreguadiaro!
If you are staying in Sotogrande or nearby, take a trip to Torreguadiaro. Ready to indulge in some sensational tapas at InBoca.
Situated right next to the much revered ´Pura Tapa´,  InBoca offers some of the best tapas on the Costa del Sol. Fresh, innovative and truly delicious, the choice and quality of food is fantastic.
Greeted warmly by the staff, we settled at the bar for a couple of pre-lunch drinks. The barman told us that any bottles of wine could also be ordered by the glass.
There is no excuse for serving poor house wine in Spain. So to serve inferior wine for enormous profit is quite simply wrong!
In contrast to the haunts of Sotogrande Port and the British-style pubs in nearby Duquesa, InBoca attracts the locals. It is usually packed with Spanish families at the weekends, who enjoy the warm atmosphere. As well, of course, as the superb food.
Situated in an unassuming building, the decór and stylish interior of the bar is a pleasant surprise. Elegant, minimalist and attractive. Along with a well-lit bar and plenty of tables, InBoca is everything that a modern-day tapas bar should be.
We were the first to arrive at 1 pm, but every seat was taken by 2.30pm.
Blackboards offer ´Specials of the Day´ including such delicacies as ´cream of fresh artichokes with foie gras´ and ´black seafood rice with prawns, alioli and basil´.
The waiter recommended crispy langoustines with basil mayonnaise. These were delicious and served with home-made rustic bread.
We followed this with the lemon boquerones, which were so fresh, they were almost jumping off the plate. Boquerones are slightly larger than whitebait but smaller than sardines and are usually eaten whole. These were among the best I have eaten anywhere on the Costa del Sol. The fish were lightly fried and served with a slice of lemon and seasoned with black pepper.
Keeping with a fishy Friday theme, we then tried the tuna sashimi with seaweed which was stunning. Cooked medium rare and encased in a lighter than light batter, the dish was served with a sweet and spicy chilli dip. Again, we ordered an extra portion.
To finish off we shared a mini oxtail hamburger with crispy onions. The meat was tender and perfectly cooked, the bread home-made and the salsa a perfect accompaniment. Over fifty different tapas are offered at InBoca, plus a range of home-made desserts. These include a glass of Pannacotta with strawberry cream and a red fruit compote, which we would have tried had we not eaten so many tapas!
Self-storage near Torreguadiaro
Whether you live in Sotogrande, Torreguadiaro, Gibraltar, Estepona, Manilva, Duquesa Port or La Linea, and you are looking for storage uStore-it offers self-contained, secure and affordable storage facilities on the Costa del Sol.