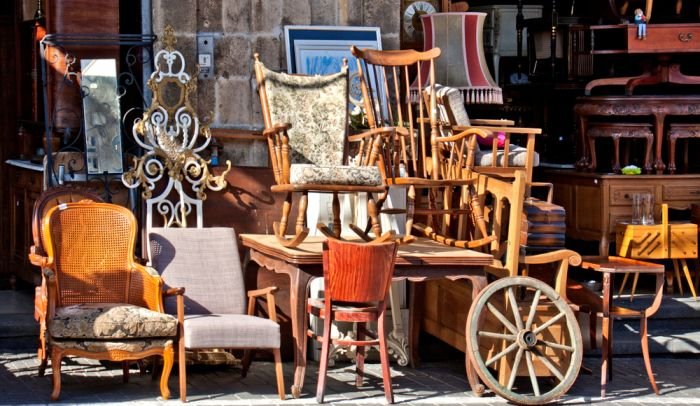 Furniture Storage in Torremolinos
When you're in need of furniture storage in Torremolinos, look no further than our Alhaurin de la Torre branch. One of 4 uStore-it locations providing self-storage solutions for a wide range of services across the Costa del Sol.
uStore-it Furniture Storage
Offering flexible agreements, you can rent a unit for as long or as little as you like. The other good news is we provide a variety of sized units to fit your individual needs. Unlike box storage in the Costa del Sol, where you can potentially be limited for space, we offer a wide range at all facilities.
Do you have a restoration project on the go? In which case you may need just enough room for a single antique armchair. Yet on the opposite end of the scale, we appreciate there are times you need to store all your belongings. That's why our handy storage guide gives a detailed representation of the almost unlimited possibilities available.
Where to Store Furniture in Torremolinos?
The nearest self-storage branch in Torremolinos is that of uStore-it's Alhaurin de la Torre facility. As here customers can store furniture and much more besides. The full address can be found at Nave 72B, Avd 9 Poligono Industrial, 29130 Alhaurin de la Torre, Málaga.
Need to give us a call? Then dial +34 951 072 202 for our landline or for any urgent assistance please feel free to contact via mobile on +34 617 075 015. We also have an online enquiry form or can be emailed directly at alhaurin@ustore-it.eu Either way, a member of the team will get back to you ASAP.
Tips on Storing Furniture
We've written more detailed blogs on furniture storage previously, such as this article here and may revisit in the near future. In the meantime, there are some key takeaways to consider when moving furniture into storage.
Customers should remember if they wish to protect things such as their 3-piece suite, dining table or workstation it's important to do things properly. That includes everything from being careful when lifting and shifting to ensuring you've wiped surfaces clean and covered with protective sheets.
You can make the most of your storage unit by taking measurements before you move in. It could end up looking like a game of Jenga, but it's also important to stack everything carefully. Health and safety with those larger items are imperative, so don't forget you may even be eligible for our free van hire. This in itself can help take the stress out of trying to fit a table in the back of your car.
Although, remember such other tips that seem sensible when you stop and think. If items collapse down, a small plastic box (with a label) can be handy for all the screws and bolts. After all, the last thing you want is not to be able put furniture back together after the big move.
uStore-it Self-Storage, Torremolinos
Rent now with uStore-it Self-Storage and make the most of furniture storage in Torremolinos. Customers can book online for a unit in Alhaurin de la Torre, but also within other areas too. Including Manilva, La Linea and Duquesa Port. Along with further franchise opportunities in Spain should you wish to start up your own self-storage business! Contact us online for further information.