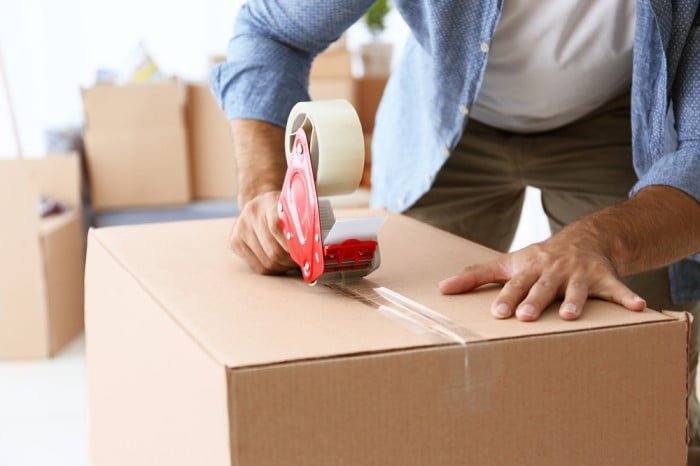 Extra Storage Space in Marbella – Coming Soon!
Keep an eye out for our extra storage space in Marbella coming soon. It's never been easier to keep all of your belongings safe and secure away from home. By renting with uStore-it, the benefits of self-storage solutions in Marbella help make life that little easier.
Introducing the Benefits of Self-Storage
Are you tired of clutter in your home or workspace? Self-storage just might be the solution you've been looking for! With self-storage, you no longer have to worry about tripping over items or navigating through a disorganized mess. By renting a self-storage unit, you can temporarily store all your extra belongings and free up some space in your home. Plus, having a clean and organized environment can help reduce stress and improve productivity. Whether you're in the process of moving, downsizing or simply need additional storage space, self-storage can be a game-changer. So why wait? Start taking advantage of the benefits of self-storage today!
About uStore-it Self-Storage
Self-storage is a growing industry that has helped countless people free up some much-needed space in their homes. uStore-it Self-Storage is a fantastic option for people who are looking for a reliable and secure storage solution. The best thing about uStore-it is that it is a franchise, meaning that you can count on the same level of quality no matter where in the country you go. Whether you need to store furniture, sports equipment, or anything in between, uStore-it has got you covered. Don't let your clutter get the best of you, choose uStore-it for a storage experience that is both convenient and stress-free.
Extra Storage Space in Marbella – Coming Soon
You heard it right – extra storage space is coming to Marbella! This news is sure to excite anyone who needs a little bit more room to stash their things. Imagine finally being able to declutter your home and have more space to relax and unwind. Or maybe you're a business owner looking to free up some workspace by storing your inventory offsite. Whatever your storage needs may be, Marbella's soon-to-be-available storage units are here to help. Stay tuned for more details on this exciting development and say goodbye to crowded living spaces once and for all.
Rent Storage Units with uStore-it
Are you tired of hoarding all those extra belongings in your home? Look no further than uStore-it, currently getting ready to provide extra storage space in Marbella.
Whether you're moving house or a business that's on the verge of expansion, our reliable storage units provide the perfect solution. Not only that, but with our online platform you can easily rent a unit from the comfort of your own home. Follow Store-it on social media to be the first to know when our new Marbella storage facilities are due to open.