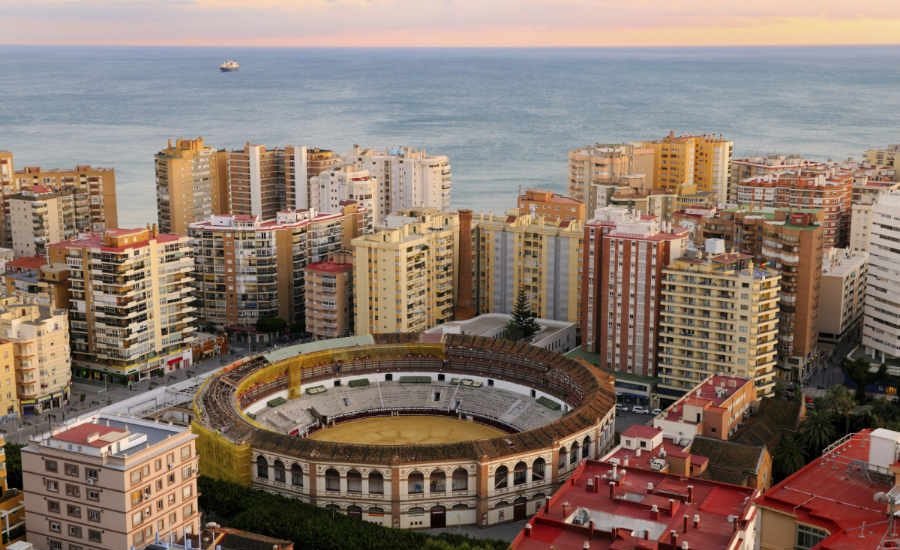 Buying a property on the Costa del Sol
Buying a property on the Costa del Sol can be a stressful time.
It is estimated that over six million Britons are thinking about retiring to Spain. Others buy a property on the Costa del Sol as a holiday home. Although, before you make any major decisions, always seek legal advice.
If you are planning to make the big move, use a reputable storage company on the Costa del Sol to receive your goods and give you sound advice about which removal companies to use.
You may have visited your dream destination on holiday when the sun is shining, shops, bars and restaurants are all open, and the resort is buzzing, but what is it like in winter?
Sunny Costa del Sol
With over 325 average days of sunshine each year, the Costa del Sol offers one of Europe's warmest climates and the vast majority of attractions are open all year round.
Also, consider the cost of getting to your holiday home in the first place. Check the availability of cheap flights from budget airlines, as this will be a major factor with families who may want to rent your property. If it is too expensive to get to, they will look elsewhere.
Malaga International Airport is easily accessible from all major European destinations. Visitors to the Costa del Sol can reach almost anywhere along the coast.
If you are looking for a place in the sun, within easy reach of the UK, which you can rent out when you are not there, purchasing a holiday property could be the right decision for you, but if you are looking to buy as an investment, look carefully before you commit, and do your homework about the local property market.
Buying a property on the Costa del Sol
Most people who buy abroad first become interested when they are on holiday. It is common knowledge among estate agents, that if they can hook people when they are enjoying the sun, sand and sangria during their holiday, they stand a better chance of making a sale. If possible, rent for 6 months before you buy, to make sure you are making the best decision.
Research websites and magazines, selling property in the country you want to move to, and find out about the cities, temperatures, amenities and facilities before you make any major decisions.
If you are unable to buy the property outright, there should be plenty of mortgage options available to you. You could possibly extend your main mortgage or get a new mortgage. Remortgaging your UK home can be a way of getting extra cash, however it's not always a sensible move.
Buying a property on the Costa del Sol
When you're buying a property on the Costa del Sol, keep an eye on the exchange rate. It is worth remembering that local bills must be paid in the currency of the country, and sometimes foreign banks will charge extra for transactions.
If you decide to buy on the Costa del Sol, if your goods are being shipped before you arrive or before your house is ready, choose a company which offers self-contained storage facilities in Malaga.
It usually takes between 2-4 months to complete on a property in Europe, depending on the sellers and on local laws, but once you have paid a deposit, the sooner you complete the better, as currency fluctuations could mean you are paying much more than the initial asking price if delays take place.
It is vitally important you find a reputable local solicitor who speaks English, and your bank or mortgage lender should be able to help you with this. Always ensure you are getting independent advice and don´t use a solicitor who also works for an estate agent or who is representing the seller also. To cover fees and tax, in Spain, for example, always add 10% to the cost of the property.