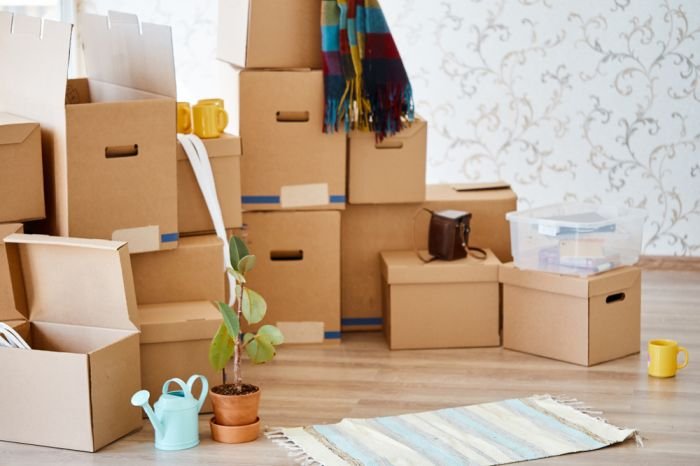 Are you Ready to Downsize with a Self-Storage Unit?
Are you preparing to downsize your home or business in Spain? Whether it's a tight living space, a looming move date, or the need for extra space, then uStore-it self-storage can provide the perfect solution.
With more Spanish citizens taking advantage of self-storage than ever before, lots of individuals and businesses across the country are reaping the many benefits that come along with this cost-effective option. Read on to discover five things every potential customer should know about self-storage in Spain.
Why Downsize with a Self-Storage Unit?
Are you tired of the clutter taking up valuable space in your home or office? Downsizing to a self-storage unit could be the solution. Our units help provide the extra space you need for items you don't use very often but can't bear to part with. Whether it's seasonal decorations or important documents, a self-storage unit helps keep your home or office organized and free of clutter. Additionally, downsizing to a self-storage unit can actually save you money in the long run. Rather than paying for a larger home or office space, downsizing is an affordable way to stay close to the Costa del Sol. Don't let the clutter weigh you down any longer, consider downsizing with a self-storage unit today.
Benefits of a Self-Storage Unit in Spain
If you're living in or planning to visit the beautiful Costa del Sol, Spain, you may want to consider the benefits of renting a self-storage unit. With its close proximity to the beach, mountains and towns, the Costa del Sol is a popular destination for holidaymakers and expats alike. However, finding space for all your belongings can be a challenge, especially if you're downsizing or going back home after a stay. Storage units are a great solution for keeping your possessions safe and secure, while also freeing up space in your home or holiday rental. Plus, with the flexibility of renting storage units for short or long-term periods, you can adjust your storage needs to suit your individual situation.
Keeping Things Organized while in Storage
When it comes to storing things away, organization is key. With uStore-it, you can rest assured that your items will stay in great shape. But how can you make sure everything stays organized? The first step is to label all of your boxes and containers clearly. That way, you can easily find what you need without having to dig through everything. Another helpful tip is to group similar items together, so you know where everything is at a glance. Finally, be sure to stack everything neatly to make the most of the space you have. By following these simple steps, you can keep your storage unit organized and easy to navigate no matter how long you store your belongings with uStore-it.
Extra storage tips for downsizing at home
Downsizing at home can be a challenging task, especially when you have accumulated a lifetime's worth of possessions. But fear not, there are plenty of clever storage solutions that can make the process a little easier. If you're lucky enough to call Spain home, then you're in for a treat. From rustic wooden pallets to floating shelves, Spanish design is renowned for its inventive use of space. Whether you're moving to a smaller apartment or just looking to declutter, take inspiration from the country's expert storage solutions. From maximising the floor under your bed to utilising awkward corners, with a little creativity, downsizing can soon feel every bit as homely as your previous living arrangements.
Rent a Self-Storage in Spain with uStore-it
If you downsize with a self-storage unit with uStore-it you don't need to say goodbye to your belongings forever. In fact, with our flexible rental schemes you can store your boxes from as little as just a few weeks.