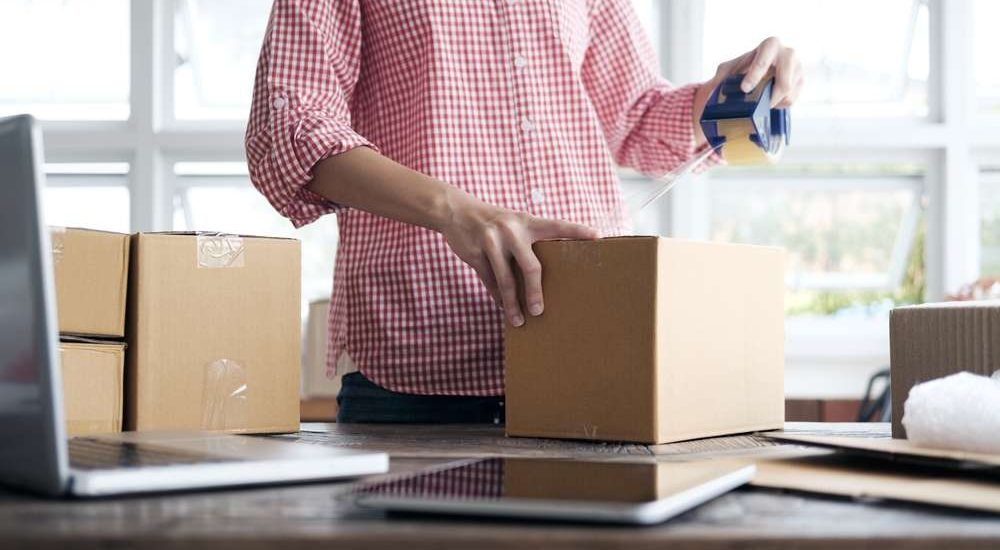 6 Business Ideas for your Self-Storage Unit in Spain
Here we take a look at just 6 business ideas for your self-storage unit in Spain. There are also a number of franchise opportunities in Spain, as well as other possible business ideas available.
Run an Online Shop
Whether it's selling items you're already storing in a self-storage unit, or if you're running a successful online shop, you can always utilise the extra space. After all, renting a self-storage unit is better than cluttering up the family home. Plus as your Amazon account or ebay shop starts to get bigger, so can your storage unit.
Arts and Crafts
If it's somewhere just to store your equipment, you don't always need a fancy workshop. As long as your self-storage unit is clean and easily accessible, what more could you ask for? Likewise, when it comes to keeping those valuable pieces of arts and craft safe and secure, uStore-it have you covered. Not only that, but you can always open your self-storage unit as a pop-up gallery, in order to display your work to potential buyers.
Charity Shop Storage
When it comes to running a charity shop, you want to keep your overheads down. As such, rather than renting a warehouse that you're not going to utilise to full effect, hire a self-storage unit in the Costa del Sol. Where you can store anything from furniture to clothes, records and DVDs.
Independent Contractor
If you're just starting out and need somewhere cheap and cheerful to work from, then rent a self-storage unit in the Costa del Sol. Ideal for carpenters and those of you that carry out those odd jobs. Alternatively, it could be you've got an established business in Spain and just need somewhere to store your plastering table or overalls an a few tins of paint.
Off-site storage for your Corner Shop
If you run a shop in the Costa del Sol, then uStore-it self-storage can provide off-site storage. It means you can use your shop floor to its full potential, rather than being cluttered up with excess stock. As a result, giving you more room and a chance to look even more professional.
Extra Self-Storage in Spain
Likewise, if you're business is already on the up, then extra storage can come in handy as an overflow to your main warehouse. Ideal for those retail businesses that require stock levels to fluctuate depending on the season. With short term rental options available, you won't get drawn into any long-term agreements if you don't need to.
Business Ideas for your Self-Storage Unit
Why not start your own business in Spain, by taking advantage of our franchise opportunities in Spain on the Costa del Sol.
Franchise Opportunities in Spain
With a uStore-it Self-Storage franchise in Spain, you will be joining a well-known company. Storage facilities in Manilva, La Linea and Duquesa are regularly fully booked. As such, giving plenty of opportunities for franchisees to help uStore-it grow in other destinations along the Costa del Sol.
With uStore-it franchise opportunities in Spain have never been more appealing.