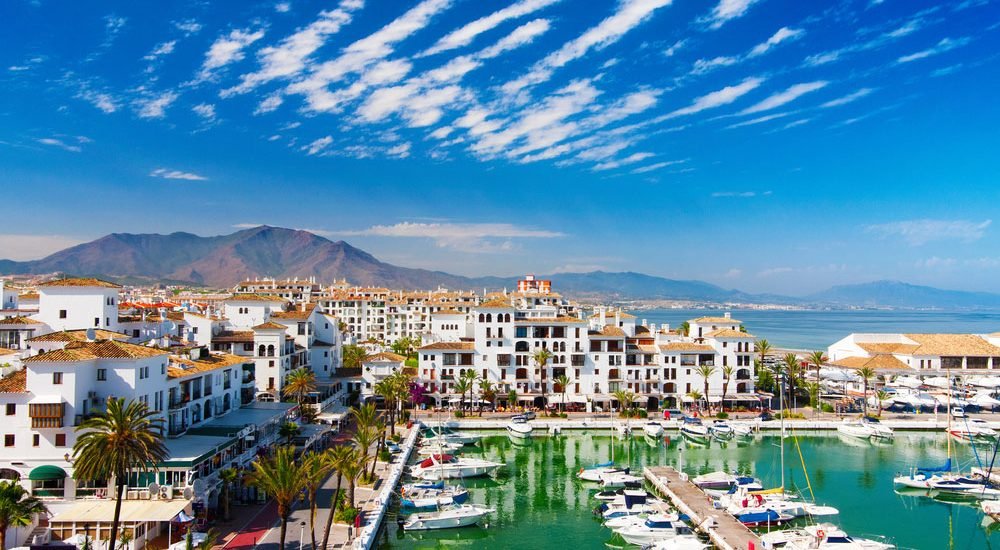 uStore-it opens new self-contained storage facility in Puerto Duquesa
Are you looking for a storage facility in Puerto Duquesa on the Costa del Sol? uStore-it has now opened a self-contained storage facility on the port with 24 hour access.
With 300 berths, Puerto Duquesa has maintained its original charm and attracts visitors from all over Europe.  Although several new blocks of apartments have been built around the marina, some property development still continues in the area. Most of it is on the opposite side of the road to Duquesa Port, and has not affected the harbour itself.
There is an ever-increasing English speaking population here, along with visitors from the north of Spain in July and August. During the summer months, there is a street market along the waterside offering all manner of local goods. The harbourside is closed to normal traffic making it a safer area for children, and Duquesa is still a working fishing port.
About Duquesa
The beauty of this port is its location, its cleanliness and its vast selection of bars, street cafés and restaurants. Offering everything from fish and chips to lobster thermidor. Duquesa is definitely one of the more understated marinas on the Costa del Sol. It also offers water sports facilities on the local beaches, including scuba diving, kite surfing, pedalos and water skiing. Some of the most beautiful, unspoilt beaches in Andalucia stretch to the east and west of the marina.
Also noteworthy is golfers are spoilt for choice at this end of the Costa del Sol, and the recently improved Duquesa course is one of the best in Andalucia. Also, Sotogrande and the famous Valderrama course is only 15 minutes away by car. The Volvo Masters is held here every October/November, and tickets can be booked online.
Storage facility in Puerto Duquesa
After a storage facility in Puerto Duquesa? Contact uStore-it, who offer affordable, secure storage in a great location.
With families in mind, the fabulous Selwo Wildlife Park is situated just a few kilometres east of Estepona town. Not only that but it can be easily reached by car. Boasting over 2,000 semi-free animals, and 200 species, this is a wonderland for children and adults alike.
Often referred to as the ´other Costa del Sol', the beauty of this area is that it retains a vast amount of unspoiled natural scenery and authentic local character, while still enjoying the fantastic climate and modern infrastructure of Andalucia´s other resorts. The result is a great combination of relaxed living and easy access to all of the facilities close by.
Contact uStore-it today, for all your storage needs in Duquesa.