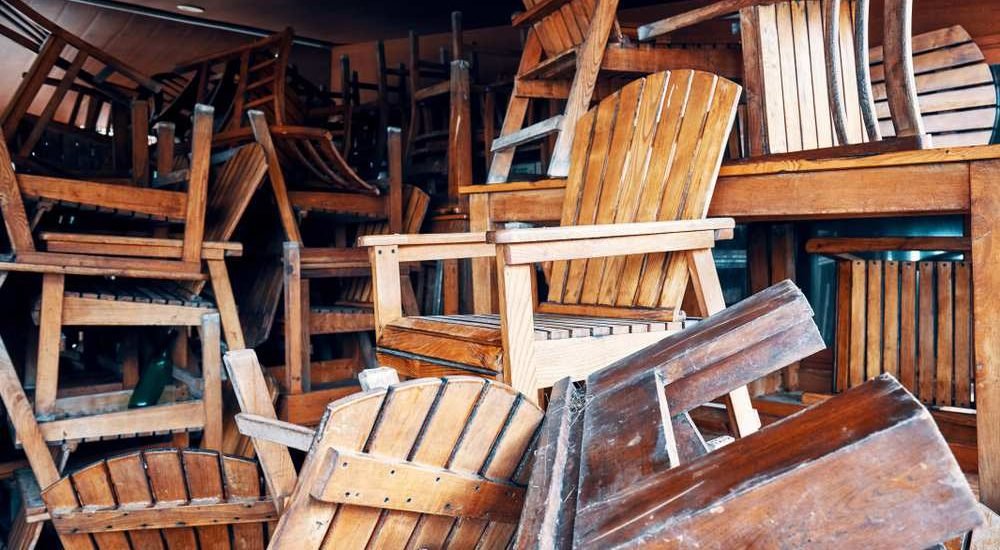 Storing Furniture in Costa del Sol
Getting Furniture Ready for Storage
When it comes to storing furniture in Costa del Sol, then you need to start getting everything ready in advance. Once you've booked a convenient self-storage unit in the Costa del Sol, there's still much more to think about.
As an example, if you're moving a set of drawers remember to empty them first. It may sound obvious, but the little jobs are often the ones that can take the time. Plus it's a chance to have a sort out of other belongings ahead of the moving date.
Once your furniture is ready, make sure it's clean and use appropriate covers and dust sheets to help protect them while in storage.
What about arranging how you to get your furniture to the self-storage unit in the first place? Well, with uStore-it you may even qualify for our free van hire (terms and conditions apply).
Best Ways for Storing Furniture
Then there's what to do when you've arrived on site. If you're storing a lot of furniture it may take some careful planning. In order to save space, take measurements first and ensure you're hiring the right sized unit for your requirements.
That way there won't be any chance of not being able to fit in the wardrobe or other bulky items. Likewise, if you're putting other things into storage at the same time, think about anything that may need easy access. The last thing you want to be doing is trying to move heavy pieces of furniture to get to something hidden right at the back.
With pieces of furniture that can be taken apart, it's often an easier way to both transport and put into storage. Just make sure to keep any nuts and bolts in one place. It's always handy to keep a plastic box nearby, a firm lid will stop the smaller pieces falling out. Although be sure to label them, or you may forget what goes where!
Storing Home Furniture in Costa del Sol
Whether it's an antique table, old armchair or plastic garden furniture, there's a safe home for storing furniture in Costa del Sol. With uStore-it your belongings will be looked after by 24-hour security, plus you can come and go as you please.
So, if you're storing garden furniture ready for the next family gathering or something more sentimental, choose uStore-it Self Storage.
Storing Office Furniture in Costa del Sol
Unlike opening your own warehouse, you don't have to get into long term contracts with uStore-it. Our self-storage units in the Costa del Sol are available for short term usage. Ideal if you're storing furniture while going through a refurbishment. Maybe your business in Spain is relocating, downsizing or maybe you're starting a new franchise opportunity altogether.
Franchise Opportunities in Spain
With uStore-it franchise opportunities in Spain, your new business will be off to a great start. Our customer service team can help provide you with all the information you need. If you're thinking of starting your own business, then fill in our franchise opportunities in Spain enquiry form for further details.