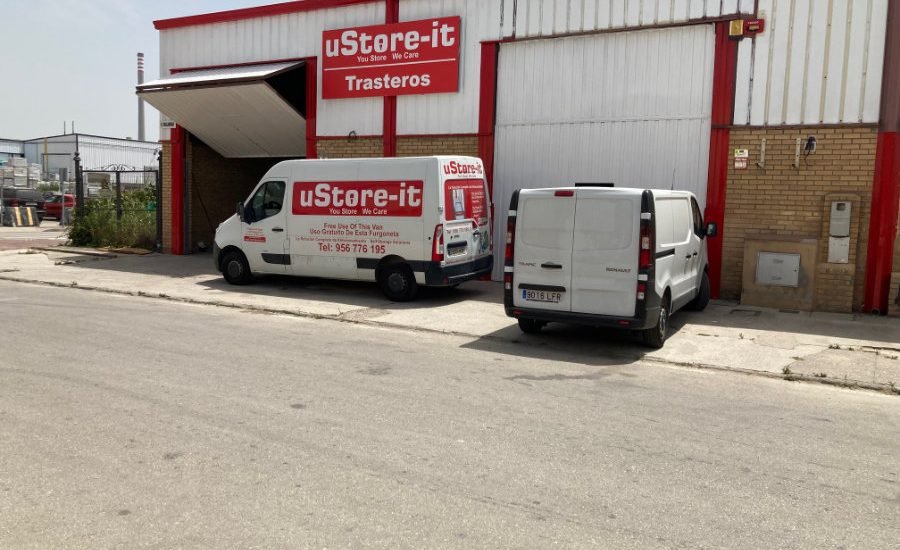 The Latest Storage Units in Palmones
Anyone within the village of Palmones or surrounding areas that are looking for storage units have come to the right place! At uStore-it we have a number of both personal and commercial storage solutions available. Free van hire is also available for those who qualify, giving you one less thing to worry about.
How to Choose Storage in Palmones?
Whether you're on the bay of Gibraltar or live in the heart of Palmones, uStore-it are the ideal choice. As one of 5 locations, choosing the right storage units for you couldn't be easier. Having recently added our Palmones branch to the uStore-it website, you can simply click here for further information.
You will then be presented with everything you need to know to get started. There's a handy price guide and much more. Although for the latest prices and special offers, hit the "Rent Now – Book Online" button and you will be re-directed to our secure booking system.
About uStore-it Storage Units
Customers unsure of which storage unit is best suited for their needs can click on our handy size/guide link to help decide. With lock-ups starting from 1 square meter through to those 20 by 20 square meter, uStore-it can cater for everyone.
Furthermore, with a successful history of getting things right, we're proud to put the end customer firmly in our minds at all times. Security is of high importance, with 24hr surveillance as standard and at no extra cost.
This negates the need to pay for your own camera set-up, likewise if you're a local business. We're confident our competitive rates can work out cheaper than renting your own warehouse. After all, it's not just the flexibility on offer, you'll find any unnecessary overheads are kept to a minimum.
Where is your nearest self-storage?
Along the stunning South Coast of Spain, you'll find our facilities at the following address:
Calle Dragaminas 32, Palmones, Los Barrios, 11379
We even provide a convenient Parcel Acceptance & Delivery Service. This means you can nominate your nearest branch as your delivery address, as well as qualify for our free van hire. Please note terms & conditions may apply, so feel free to contact us for more information!
In the event that we're fully booked or you'd prefer to use one of our other locations, we have additional spaces available elsewhere. Manilva, La Linea, Duquesa Port and Alhaurin de la Torre continue to provide the same level of support and facilities.
uStore-it Storage Units in Palmones
Personal storage or commercial storage, parcel acceptance and delivery services, as well as free van hire are all high on our agenda. As such, rent online today and stay confident in the knowledge your belongings are in safe hands. Here at uStore-it we look forward to meeting you in the near future.