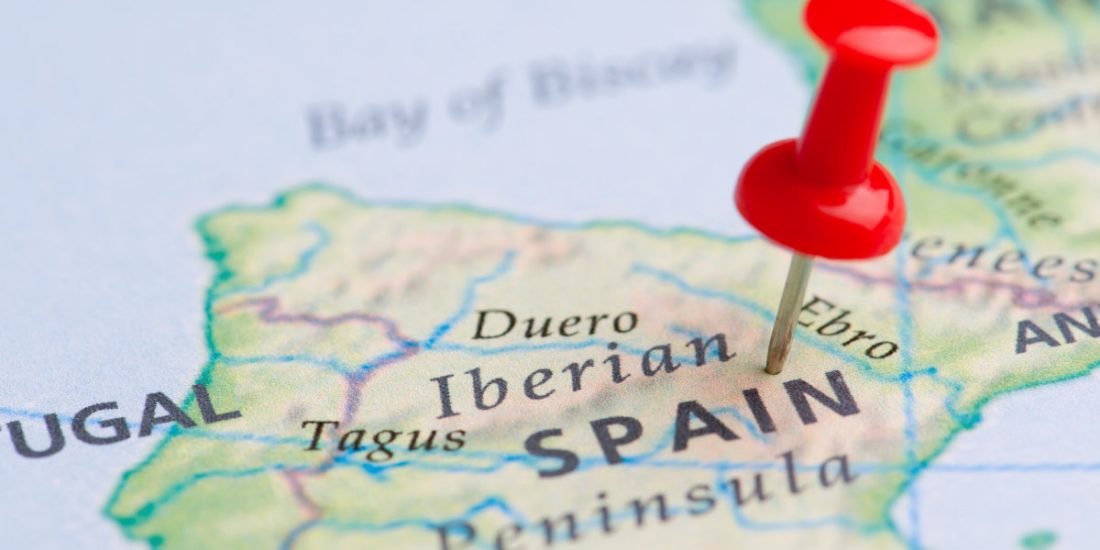 Storage in Spain – Europe's number one winter sun destination
Whether you're looking for storage in Spain or thinking of an out of season holiday, you can't go far wrong on the Costa del Sol. If Spain is Europe's winter sun destination then the Costa del Sol will tempt you away from the gloomy skies and chilly temperatures in northern Europe.
The aptly named Costa del Sol, sunshine coast, is known as one of the most temperate regions of Europe during the winter.
If you are looking for a storage company on the Costa del Sol, use a firm which is reputable and which offers dry, secure and safe storage.
The south of Spain is a glorious destination with a unique blend of contemporary and classic architecture, superb golf courses, rich history, heavenly food, Mediterranean sunshine and everything in between. Here are some of the specific reasons why you should consider Costa del Sol in winter:
Excellent weather conditions
How about escaping the cold and dreary winter of other countries and visiting this beautiful coast that delivers beautiful blue skies and more than 325 days of sunshine a year. Grab the fantastic opportunities for outdoor activities, enjoy sightseeing, explore beautiful cities and the striking monuments of Andalusia.
Peaceful, calm and stress-free life:
Visit Costa del Sol in winter and you will be pleasantly surprised. You will not only be greeted by unlimited discounts and offers but there will be fewer crowds and more peace. In the winter season, hotel rates are lower. Major attractions have shorter queues, as do the bars and restaurants. Immerse yourself in local culture and soak up the beauty of Andalusia in all its forms.
The melting pot of cultures
With its Arab Palaces, cathedrals and flamenco music, the Costa del Sol is a treasure trove for culture lovers. There are many must-see attractions. The Picasso museum, Alhambra Palace and Alcazaba are all examples of diverse cultures and rich history. Not only that, but you can relish the delicious tapas, participate in colourful fiestas and discover Spains' bullfighting heritage.
Best golfing experiences
The Costa del Sol is better known as the Costa del Golf due to its pleasant weather and beautiful terrain. As well as those world-class golf courses. Holidaymakers make the most of over 70 golf courses, available for all abilities. Some of the prominent courses include the San Roque Club, Valderrama Golf Club and Real Club de Golf Las Brisas. Majestic sea and mountain views make most of them a perfect golfing destination. Put your golf clubs into storage in Spain with uStore-it, ready for your next golfing holiday.
Countless Outdoor adventure opportunities
Costa del Sol is fortunate enough to enjoy 6 hours of sunshine a day. As such a making it a superb place for plenty of outdoor enjoyment. There are endless adventure opportunities, thanks to the fascinating hiking routes and lovely scenery all around. As such, it is an ideal destination for walking, sightseeing and climbing.
Storage in Spain
Are you looking for storage in Spain on the Costa del Sol? Make sure you use a reputable self-storage company in southern Spain. What's more, if you're thinking of starting a business on the Costa del Sol, uStore-it have franchise opportunities in Marbella and beyond.