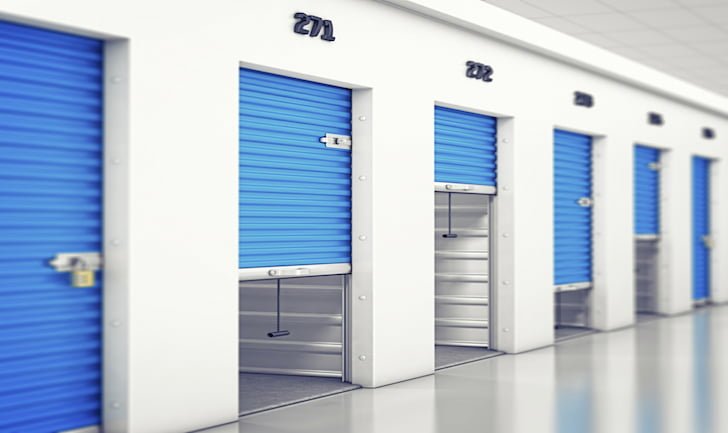 Self-storage in La Linea and the western Costa del Sol
If you are looking for storage in western Costa del Sol, uStore-it has now opened up close to the border with Gibraltar.
La Linea lies on the eastern isthmus of the Bay of Gibraltar and has close economic and social links to the 'Rock.' The town derives its name from the line or border separating Spain from Gibraltar.
If you are stuck for storage space in Gibraltar, where storage prices can be sky high, why not transfer your goods to a secure self-storage facility in La Linea?
The first dwellings, which date back to the 18th century, were behind the Spanish lines, being part of the Spanish municipality of San Roque until 1870, when La Línea became separate.
The people of La Línea have traditionally found work in Gibraltar since the 18th century when Gibraltar was an important naval port.
La Línea is a major supplier of fruit and vegetables to Gibraltar; other industries include the manufacture of cork, liquor, and fish paste. It also had an important military garrison with substantial fortifications and a port.
Sotogrande Storage
If you are looking for storage in Sotogrande, why not consider secure storage units in La Linea, just a few kilometres down the road?
One of Andalucia´s most exclusive resorts, Sotogrande has been attracting holidaymakers and ex-pats for over 40 years. This fabulous area has grown in popularity over the years and enjoys a wonderful reputation.
Stylish and exclusive developments have popped up around the Marina area. Although there has been a marked increase in tourism, this is not one of the more hectic resorts. Sotogrande still manages to maintain much of its original charm.
If you are visiting Sotogrande, take your time to sample the fabulous tapas in nearby Torreguadiaro at Puratapa and Inboca Gastrobar. Both of which are next to each other on the Avenida del Mar.
Alcaidesa Storage
If you are looking for storage in Alcaidesa, why not use an affordable self-storage company in La Linea. After all, uStore-it is just 12km away.
Located in the province of Cadiz, Alcaidesa can be accessed from the A7 coastal motorway. It is considered an upmarket residential area. One with fabulous beaches and stunning views. A balance of villas, townhouses and apartments give Alcaidesa the look of a traditional Spanish town.
Alcaidesa boasts two challenging golf courses. Alcaidesa Links and Alcaidesa Heathland. Between them a total of 36 professional holes and spectacular views to the sea.
Alcaidesa Links is characterised by being the only Links-type golf course in southern Europe. The course also offers a spacious practice area with putting green and bunkers. Plus there is a short game area and driving range on site.
Storage in Western Costa del Sol
If you are looking for self-contained storage in western Costa del Sol, uStore-it now has storage facilities in La Linea, Manilva and in Duquesa Port. Please contact us for further information.