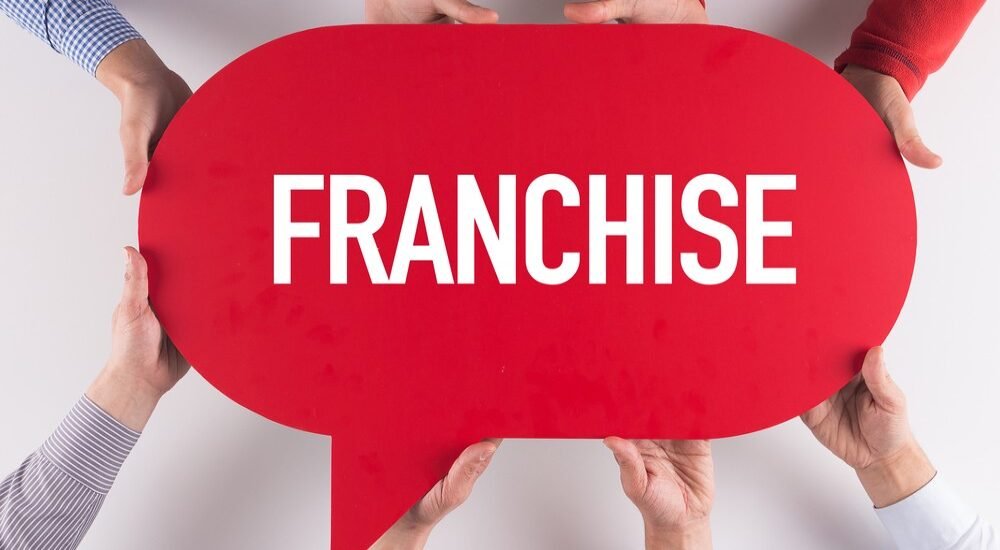 Self-Storage Franchises in Malaga
Are you interested in an investment in a self-storage franchise in Malaga? With the demand for storage facilities on the increase each month, it's no wonder many investors are looking at this area as a great business opportunity. Investing in a Self-Storage franchise can be both profitable and enjoyable!
In this blog post, we will explore what makes owning a Self-Storage franchise so attractive to potential investors. As well as an emphasis on the unique opportunities available to those looking to do business in Malaga. From the ideal location, legal considerations and key market trends – we'll take you through all of the aspects involved when investing or starting up your own self-storage facility and help make selecting your perfect franchise easier.
The Growing Popularity of Franchises in Malaga
The entrepreneurial spirit in Malaga is thriving with potential uStore-it franchisees. As we continue to expand across the Costa del Sol, our 2 levels of investment opportunities are an attractive prospect to business owners.
Self-storage units have seen a surge in popularity in recent years, making it the perfect time to open a new self-storage franchise in Malaga. Business owners can tap into the city's bustling economy while also taking advantage of an ever-growing market potential.
This type of venture offers an excellent opportunity for those looking to maintain their autonomy while still reaping the benefits of franchising. From flexible working hours to the full support of the business's day-to-day operations, owning a self-storage franchise in Malaga provides a service that can lead to even greater success down the road.
Benefits of Owning a Self-Storage Franchise in Malaga
Owning a self-storage franchise in Malaga presents plenty of opportunities. At the heart of Spain's Costa del Sol, Malaga provides the perfect base for those looking to venture into an exciting business model. With the economy on an upward trend, more people are relocating to the area and thus creating an increasing need for affordable and secure storage solutions.
The benefits go beyond just meeting customer expectations. Owning a uStore-it franchise comes with a service that includes marketing support, inventory procurements, training programs and financial advice. All making owning a self-storage business in Malaga viable, profitable and ultimately fulfilling as you see your business grow.
So, if you're looking to enter this exciting industry then look no further than owning a uStore-it self-storage franchise in Malaga. Take a further look at our dedicated franchise website here.
Opening a Self-Storage Franchise in Malaga
Are you considering opening a self-storage franchise in Malaga? This is an opportunity to join a rapidly growing industry and become part of a global network. In the ever-evolving cityscape of Malaga, the demand for secure self-storage facilities only continues to increase.
With a strong local presence of established businesses, offer your customers convenient access in this highly competitive space. From climate-controlled units that are ideal for storing sensitive belongings to larger spaces designed to accommodate commercial needs, as an owner you can easily develop a diverse range of services. As well as those such as free-van hire, tailored to fit individual customer requirements. It's an exciting venture requiring precision and skill, but most importantly commitment from the business owner – get ready for an adventure!
What You Need to Know Before Starting a Franchise in Malaga
From Mediterranean beaches to the rich cultural heritage, Malaga is brimming with opportunity. If you're looking for franchise opportunities in Malaga, a self-storage franchise might be right for you.
Self-storage franchises have steadily grown in popularity over the years as both businesses and individuals require extra space. However, before starting a franchise in this stunning location, there are a few things you should bear in mind.
It's important to understand each step of the franchise process, from understanding the local market to making an informed choice about your investment. Additionally, research into prospective competitors is also essential as well as any existing franchises.
By doing so can ensure that your venture is well positioned for success and helps to protect your investment. Especially within Malaga's competitive market. With these tips in mind and a little hard work, owning a successful self-storage franchise can be yours!
How to Market Your Self-Storage Business in Malaga
If you are an entrepreneur looking to launch your business in Malaga, owning a self-storage franchise could be the perfect fit. The combination of a prosperous economy and access to world-renowned tourism make Malaga one of the most desirable markets for launching a business.
To successfully market your self-storage franchise in the area, it is important to consider the needs of potential customers and establish an effective plan. For example, understanding what type of storage units they need and how frequently they require access can allow your business to craft the right marketing strategy.
Additionally, employing creative approaches such as finding the right marketing tools and taking advantage of our existing Google positioning is a great route to market. Understanding upcoming trends in self-storage services is also beneficial as this will keep you abreast of the best industry practices. With a focused approach coupled with some out-of-the-box thinking, there is no limit to what you can achieve with your self-storage business in Malaga.
What Makes Your Self-Storage Franchise Stand Out?
When you open a self-storage franchise in Malaga, you want to be sure your business stands out from the crowd. The key to success is providing modern facilities and professional services that customers rely on. With our options, such as 24-hour access, climate-controlled units, secure surveillance and friendly staff, we ensure your customers enjoy an easy storage experience.
Furthermore, our online management system allows you to pick your preferred unit for a stress-free transaction. Our unique facility solutions allow us to offer competitive prices and an environment where customer satisfaction is always a top priority. Give your business the competitive edge with our self-storage franchise – because there's nothing quite like us around Malaga!
Own a Self-Storage Franchise in Malaga with uStore-it
Contact us for more information or complete an online enquiry form and a member of the team will get back to you ASAP. As we look to expand our services, by investing in your own self-storage franchise in Malaga you can become part of that journey.