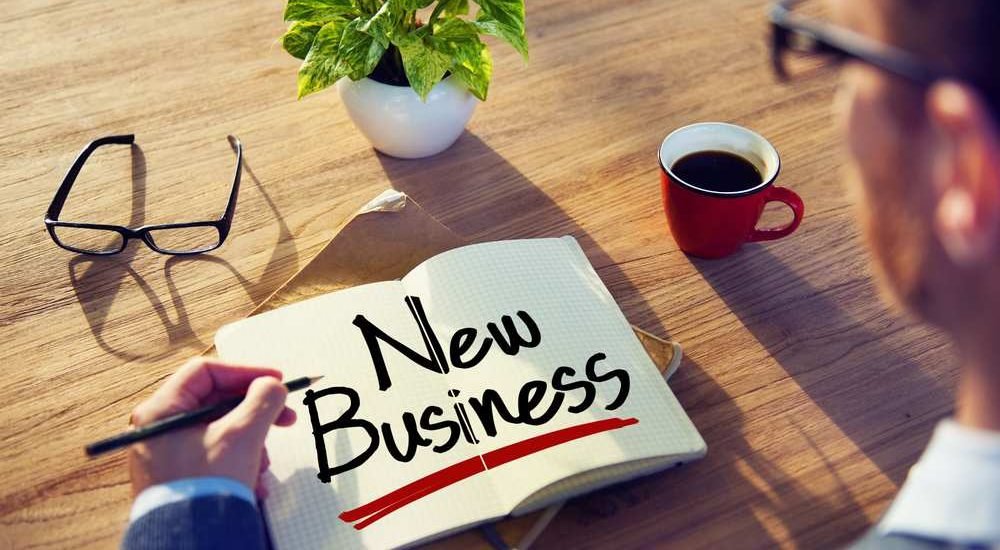 Self-Storage Franchises in Benalmadena
Are you considering investing in a self-storage franchise in Benalmadena? You're certainly making the right decision. With its plentiful sunshine, stunning beaches and coastal location, Benalmadena is one of the most sought-after places. By that, we're talking tourists as well as the locals and businesses alike. Plus, with more people moving to the area from elsewhere in Spain, it's a good time to set up a successful self-storage business here too!
Launching a Self-Storage Franchise
This post will discuss several things you need to know about launching your own self-storage franchise in this Spanish hotspot. From choosing the right location to advising on customer expectations. uStore-it can help you make an informed decision on your investment.
Introducing Self-Storage in Benalmadena – a great way to store your belongings
Are you looking for franchise opportunities in Benalmadena that offer a great way to store your belongings? Look no further! uStore-it provides a convenient and safe space to manage possessions of all sizes. Whether you're a business needing extra storage space or need to clear up some clutter around the house, this innovative franchise can help ensure that your items are secure and well taken care of. Act fast and take advantage of this wonderful opportunity today!
How self-storage franchises can benefit you with their secure, cost-effective solutions
If you're looking for a way to streamline your business activities, then self-storage franchises are the way to go. These secure, cost-effective solutions have been proven time and time again to be the most reliable when it comes to creating efficient full-service storage capabilities. With no need for large office buildings or traditional warehouses, these businesses provide quality services without breaking the bank. They also offer excellent security – an appealing bonus if you're dealing with sensitive documents or valuable assets that need extra care and attention. In short, self-storage franchises are a smart option for businesses seeking convenience, security and affordability!
What types of items can be stored in a self-storage franchise?
Self-storage can be a great option for people who are between homes, looking to downsize their belongings, or just need some extra storage space. You'll find anything from large household items such as furniture and appliances to bags of clothes can be stored in a self-storage franchise. Not only do you have the security of knowing your belongings are safe and secure, but the flexibility of short-term rental makes it easier than ever. Especially for those on a budget. With these options, you can rest assured that everything you store will remain safe until it's time to take it out!
Tips for keeping your items safe in a self-storage franchise
Self-storage is an excellent solution for freeing up space in your home or a business with extra storage needs. However, it can come with its own set of challenges. However, when you entrust keeping items, such as valuables, with uStore-it you know you're in good hands. Here are a few tips to help you ensure your items stay safe and secure when placed in a self-storage unit.
First and foremost, invest in quality storage boxes and containers. Not only will they keep dust and pests at bay they'll also provide your items with much-needed padding should something heavy be stacked on top of them. Another important tip is putting valuable jewellery and personal belongings in a locked box. This will give you peace of mind that your item can't be easily accessed or removed by anyone else.
Last but not least, with uStore-it you'll be pleased to know we offer customers insurance as standard, although remember to recommend additional cover if required. Now that you know these simple steps for keeping your items safely stored in a self-storage franchise, all that's left is for you to find one that best suits your specific requirements!
Things to consider when deciding on a self-storage franchise in Benalmadena
If you're looking to kickstart a self-storage franchise in Benalmadena, there are many things to consider. Firstly, it's important to research the local market and get an understanding of any potential competitors you may have. Additionally, when branching into the community it is essential to make sure that the facility offers quality customer service. Again, another bonus with uStore-it is the additional services such as insurance and free van hire.
Furthermore, a great business model should also include flexible access times, as well as convenient parking to unload. Finally, security measures must be in place as these facilities typically store valuable possessions, which must be kept safe at all times. Choosing the right location for a self-storage franchise in Benalmadena could mean the difference between success and failure – so choose wisely!
Self-Storage Franchises in Benalmadena with uStore-it
Wherever you're thinking of opening a franchise, the good thing is we're by your side every step of the way. As such, we can help ascertain if you're chosen location is suitable. and if the potential customer base makes it a viable option. Likewise, we have a dedicated team specialising in digital marketing to get you noticed on Google. As well as our in-house office staff and fellow franchisees who have previously launched their own self-storage facilities across the Costa del Sol. Contact uStore-it today for more information or complete our online enquiry form here.