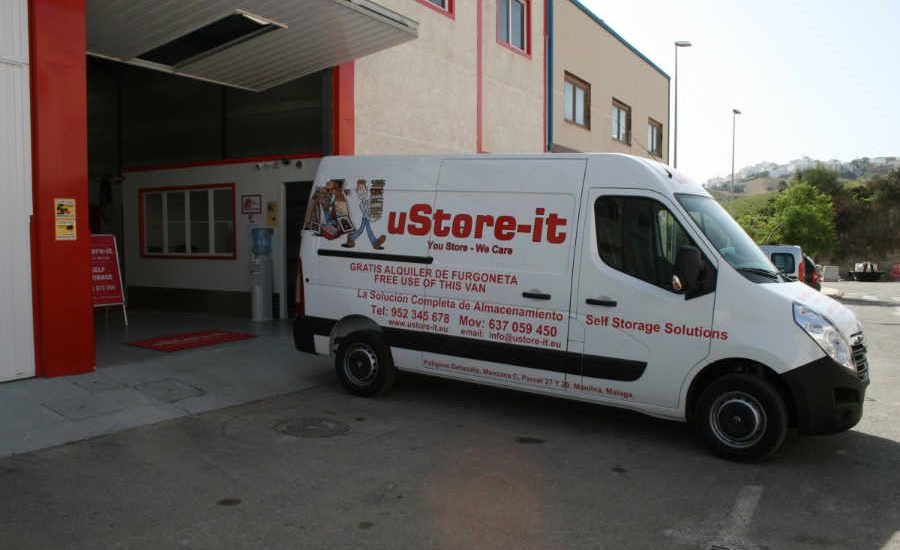 Self-storage and Removals in Gibraltar
Are you looking for self-storage and removals in Gibraltar? uStore-it offer spacious, secure and affordable storage and removals advice in Manilva. Which is just 20 minutes from the Rock!
With a booming economy in Gibraltar and the ongoing construction of luxury apartments, office blocks and car parks, hundreds of people are looking for affordable self-storage units close to the border.
uStore-it offers a wide choice of differently sized storage units so you only pay for the space you need. Whether you want to store commercial goods, office files and paperwork, stock, furniture, household goods, cars, jet skis, leisure goods or a set of golf clubs, we can offer you great prices and give you the peace of mind that your storage is being looked after.
Self-storage and Removals in Gibraltar
Having opened in January 2015, uStore-it has gone from strength to strength and has been inundated with enquiries and bookings. Phase two of the warehouse is now complete and the fully alarmed and secure store is filling up quickly.
With great road access from the E-15 toll road and the A7 motorway, uStore-it offers a complete storage service, including the use of a free van to bring your goods into store. We also receive goods on your behalf from the UK and other parts of Europe, so if you are relocating we can put your mind at rest and store your goods safely until the date you require them.
Gibraltar is limited for storage space. As such we have received many requests about our self-contained storage units in Manilva.
The advantages of storing your goods with us include:
We are just a 20 minute drive from Gibraltar
We offer clean, secure self-contained units
Great prices
Flexible – you can add to or remove goods any time uStore-it is open without prior notice
Different sized units so you only pay for the space you need
Great road access
Plenty of parking outside
Fully alarmed secure warehouse with CCTV
Dry, dust-free premises to ensure your goods are kept safely and damage-free
Wherever you are looking for self-contained storage in Gibraltar or the Costa del Sol, we offer a complete storage service. Also, we can help with removals in Gibraltar, providing contact with a firm to move your goods.
Don't leave anything to chance. If you want to check out our premises, please feel free to take a no-obligation tour of the storage facilities in Manilva.