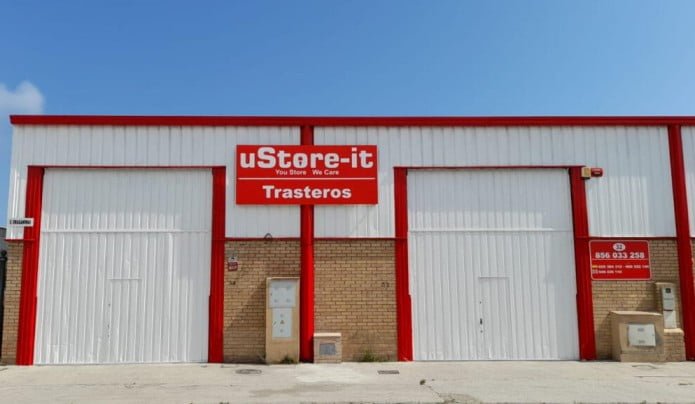 Making the most of uStore-it Palmones
Are you stuck for space at home or at work? Then how about making the most of uStore-it Palmones or indeed any of our other storage facilities in the Costa del Sol!
What is uStore-it Palmones?
The initial answer is straightforward, as Palmones offers safe and secure self-storage in Spain. Yet, in reality, uStore-it can be so much more. Storage units can solve a whole host of issues, ranging from a lock-up to keeping valuables to a halfway home for your belongings when moving house. Likewise, small businesses can make use of the additional room when it comes to managing their stock while maintaining ease of accessibility.
We can even be your named parcel drop-off point too. As long as you've made prior arrangements, let uStore-it sign for deliveries so you don't need to be onsite when they arrive. Other services also include the use of our free-van hire and much more besides.
Making the Most of uStore-it
So how do you make the most of our latest self-storage franchise? Well, it all depends on why you're looking for that additional storage space.
Although ultimately, the unit is for you to do as you see fit – providing it's all legal, above board and in line with our Terms and Conditions! In all seriousness, the space is convenient for not only storage but for operating as a small business too.
Yet if you wish to ensure you make the best use of what's available, we'd always recommend you do some preparation before booking. Work out just what you need to put into storage and how much space it's going to take up.
If you don't need regular access, then you can always pack the room to the rafters – although always remember to leave enough breathing space. However, those of you that may wish to come and go on a regular basis need to plan what goes where.
Items you're likely to need in hurry should always go nearer the front, while it's also important not to just forget about everything else.
Plus starting with a decent strength box is often key when it comes to breakables, while vacuum packing is a space-saving tip when it comes to clothing.
As for anything else, feel free to ask for advice or follow our blog and social media for any additional tips and trade secrets.
How to Contact uStore-it Palmones
We are available through all lines of communication, including lalinea@ustore-it.eu, telephone (+34 956 776 195 or +34 629 384 312) as well as our online enquiry form. Alternatively, we've also added a WhatsApp button to the website to make it even easier for our customers.
If, however, you prefer your interaction to be face to face then you'll find Palmones located at the following address:
Calle Dragaminas 32, Palmones, Los Barrios, 11379
uStore-it Self-Storage in Palmones
Rent a self-storage unit in Palmones with uStore-it at the click of a button. You can reserve your space by our handy online rental system here. Alternatively contact uStore-it directly with your enquiry and we will be happy to help.