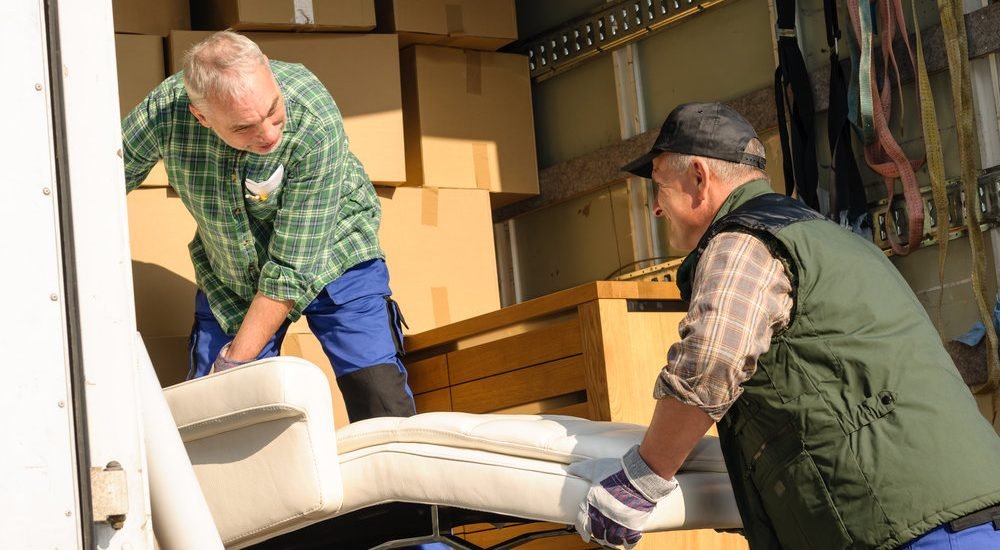 How to Store Furniture in a Storage Unit
It's one thing knowing how to store furniture at home, it's another when it comes to how to store furniture in a storage unit. Whether it be storing flat pack furniture while you move home, or putting antiques into self-storage for the long term. You may well need a guide on how to store furniture, whatever the reason:
Keep it clean and protected
Firstly, always make sure you use the appropriate cleaning products on your furniture. The last thing you want to do is damage anything before you've even put it in the back of a van! Incidentally, here at uStore-it we offer free van hire, alternatively we can come and collect on your behalf.
If you're protecting wooden furniture, wipe it clean before applying any polish. Once dry cover in an acid-free cloth, they help reduce the build-up of dust and potential termites. It's all too easy to throw a plastic sheet over larger items such as tables and chairs, but this can be a dangerous choice. Plastic sheeting can create moisture, even in the best of self-storage units.
That's not to say you can't still use bubble wrap, but be mindful to use it as an added layer rather than the main protection.
When it comes to storing furniture such as armchairs and sofas, exactly the same rules apply. Although it's also worth getting them professionally cleaned first, but failing that investing in a steam cleaner is another option.
Putting garden furniture into storage isn't an issue if it's plastic, but be mindful that extreme changes in temperature can soon bend them out of shape.
Disassemble where possible
If you're utilising your self-storage unit in Spain for basic flat pack furniture, then consider taking it apart first. It will soon become easier to transport, but chances are it can also save you space.
That said, make sure you remember how to put it together again! Keep the instructions somewhere sensible if you still have them. If not at least put the parts away in a logical order, use a storage box for all the screws and other bits and pieces, ensure everything is labelled. Leave a screwdriver with the furniture, along with some spare screws etc in a separate box so they don't confused when re-assembling.
Think about how to arrange your self-storage unit
Don't just pile all your furniture on top of each other, but think of the most practical way of how to store furniture in a self-storage unit. If everything is going to the tip, then you may not care too much. But presumably, that's not why you're after a storage unit in the Costa Del Sol in the first place.
So be careful, don't forget you need to move it all again at a later date. If you can't reach everything then how are you going get it out? You certainly need enough room to be able to lift and shift without hurting yourself, or damaging anything valuable. Likewise don't underestimate what size storage unit in Spain you require, keep a tape measure handy at all times!
How to Store Furniture with uStore-it
Once you're happy, leave everything else to us. With uStore-it in the Costa Del Sol, your furniture will remain in safe hands.