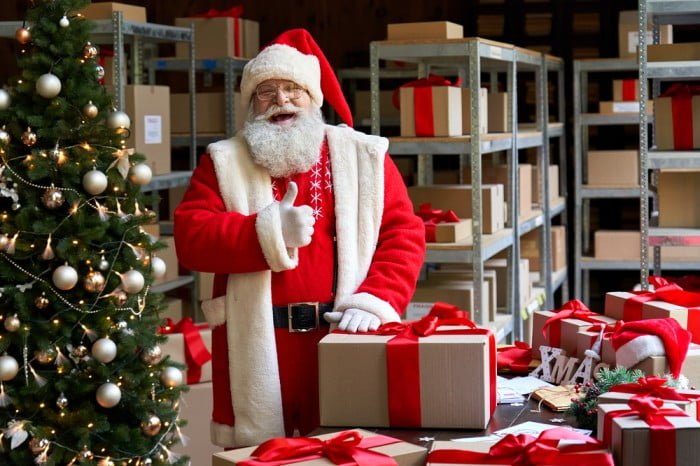 Happy Christmas from uStore-it Self Storage
Here's wishing all our customers a Happy Christmas. It's hard to believe we're nearing the end of another year, albeit one that for many hasn't been easy. As such, may we take this opportunity to thank those of you that have used our self-storage facilities during the past 12 months.
While we remain open during the festive period, we would however like to thank everyone for their incredible support. After all, Covid-19 has had a huge impact on business around the globe, yet uStore-it self-storage have regularly remained fully booked.
As such, with a clear demand for additional storage facilities in the Costa del Sol we're looking to expand our business. We currently have a number of franchise opportunities available for 2021, with a list of potential new locations.
Franchise Opportunities in Costa del Sol
These include the likes of Fuengirola and San Pedro de Alcantara. As well as looking at Calahonda and Cancelada as equally viable options. However, the possibilities don't end there. If you're interested in running your own business, then uStore-it are open to suggestions.
As we head into 2021, it could be the year you become your own boss and set up a storage facility in Spain. Alternatively, if you are already a successful businessman, a uStore-it franchise could prove a profitable addition to your portfolio.
We recently held a successful discovery day, inviting potential investors to a meet a greet session, in order to discuss our franchise model. However, if you were unable to attend and wish to learn more, we look forward to hearing from you. Simply contact our customer service department or complete an online enquiry form here.
Self-Storage for the New Year
As for our personal storage and commercial customers, you can continue to book self-storage units into the New Year. After all, the festive period isn't just a time to enjoy a happy Christmas, but it's also a chance to prepare for those New Year resolutions.
Whether you're looking to park Santa's Sleigh until next year or after some temporary storage for those new Christmas presents, uStore-it can help. Alternatively, it maybe you're a business that has found themselves overstocked after the Boxing Day sales. Either way, as you assess the situation, short-term storage offers some breathing space.
You don't have to buy into any long-term contracts, simply rent a unit for the time period that's required. Allowing you to get things organised in a timeframe that suits you. In which case, there's no need to panic about making a snap-decision.
Especially when it comes to decluttering at home. As there's nothing worse than having a clear-out and instantly regretting throwing something away. By putting boxes into storage, you can revisit at a later with a clear mind. Safe in the knowledge you've had time to think.
Happy Christmas from uStore-it
As this is our last blog of 2020, we would like to wish you all a very happy Christmas. That's on behalf of all 3 of our storage facilities in the Costa del Sol. Manilva, La Linea and Duquesa Port, all providing self-storage in the South of Spain.