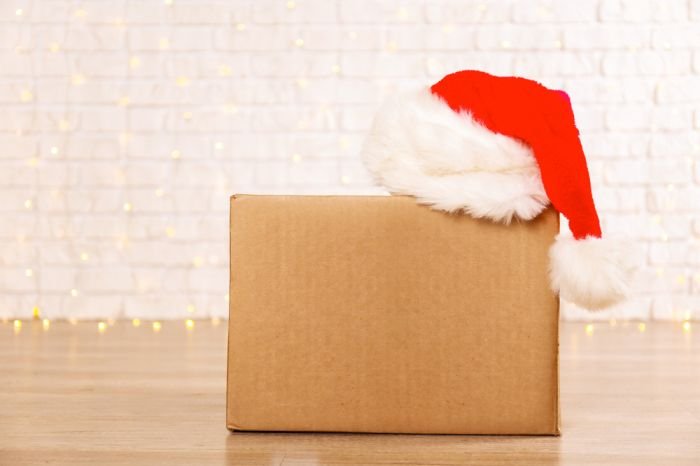 Happy Christmas for 2022 from uStore-it
Is it really that time of year once more? As we prepare for the festive break, we'd like to wish you a Happy Christmas for 2022. After all, without our valued customers then uStore-it self-storage in the Costa del Sol would be a quiet place. One not filled with boxes and other items, but empty units all waiting to be rented out.
Wishing You a Happy Christmas for 2022
You may have noticed the uStore-it brand is a festive shade of red. Maybe that's because Santa uses our self-storage in the Costa del Sol to store all his presents throughout the rest of the year. It would explain the reindeer we've seen about the place lately.
Although in all seriousness may we wish you all a very Happy Christmas. We really do appreciate your support, whether that's been long-term storage or a quick visit during the past 12 months. It's been a fantastic year, one in which demand has showcased the need for expansion.
We've seen additional units built and successfully launched, as well as new and exciting upcoming franchises in the pipeline. In fact, if you're interested in becoming your own boss next year, why not consider investing in uStore-it yourself? We have 2 levels of franchise opportunities available and would love to hear from you.
As for our customers, we hope this message finds you all well. If you're getting ready for the end of year celebrations, Christmas and New Year is a time to enjoy yourselves. After all, 2022 has been another hard year for many of us, but let your hair down and relax – you deserve it.
Opening Hours for Christmas and New Year
Heading into the festive period, please note we are open as normal with the following exceptions:
December 24th: Closed
December 25th: Closed
December 26th: Closed
December 30th: 9:30am – 1pm
December 31th: Closed
January 2th: Closed
January 6th: Closed
In the event you wish to check the opening hours of your local uStore-it branch, please contact us directly. Each facility can be reached via the homepage of our website, either by clicking "view store" or the WhatsApp logo should you wish a member of the team to reply personally.
As for the year 2023, we look forward to welcoming customers both new and old. As well as those that may be interested in joining the team with the opening of their own uStore-it franchise.
uStore-it Self-Storage, Costa del Sol
If you are after the best in self-storage this Christmas, uStore-it has a wide selection of units to rent online or in person. Alternatively, remember storage space isn't just for Christmas! As such, we'd like to wish you a happy New Year for the months ahead.