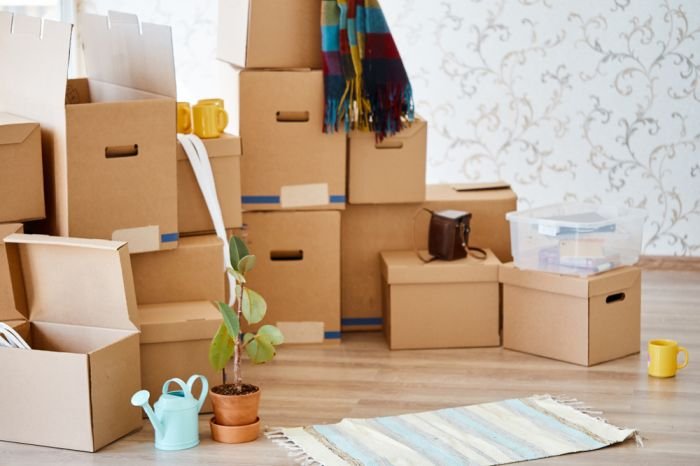 Getting Boxes Ready for Self-Storage
Once your boxes are ready for self-storage, you can load your car or van and drive to your lock-up in the Costa del Sol. However, before getting to that point there's still a lot to remember, so how do you go about getting organised?
6 Tips for Getting Ready for Self-Storage
Follow these simple steps and you'll be ready for self-storage in no time:
Decide what to Store
Find a Storage Unit
Re-use Packaging
Organise Items
Pack Carefully
Label Boxes
Decide what to Store
It may sound an obvious starting point, but people often fall into the trap of booking a storage unit without knowing what's going in it. While this is ok if you only have one or two items, for those big Spring clear outs start making a list. After all, you don't want to underestimate and book the wrong size unit.
Book a Storage Unit Online
Once you have an idea of the sized unit you require, our storage units in Manilva are now available to book online. As such, you can see up to date availability without leaving the house. Alternatively, for storage units elsewhere in the Costa del Sol, see our online guide for relevant size and prices.
Re-use Packaging
With recycling at the forefront of everyone's mind, you don't always need to buy new boxes. While having a clear out, you may discover you already have plenty of boxes and packaging material at home. Even some of the original boxes could still be in your garage!
Organise Items
Next is time to start organising ready for storage. If you've got a big job ahead of you, it can seem a daunting task knowing where to start. As such, your prior-planning will be key to success. You've already made a list of what to pack, along with an idea of what boxes are available. Sort items into relevant piles, taking furniture etc apart where necessary.
Pack Carefully
It doesn't matter if you're using a storage unit short term or planning on utilising it for your future business plan. Packing carefully is essential, don't overfill boxes that won't take the weight and remember to wrap up breakables. Likewise, ensure everything is clean and dry to avoid a build-up of mould or condensation.
Label Boxes
Finally, you've got your boxes packed and you're ready to load up and get going. However, you need to remember what you've put where or it's going to be a nightmare to remember when it comes to accessing your storage unit. As such, label boxes clearly on all sides, make a separate itinerary to refer to at a later date and remember to store any essentials within easy access.
For more tips and storage advise, search our blog or follow us online.
Business for Sale in Costa del Sol
Are you interested in joining a franchise in Spain? Then how about our uStore-it businesses for sale in Costa del Sol, offering a fantastic opportunity for return on investment. We have a number of business opportunities, with locations from Benalmadena to Torremolinos and beyond.
Contact uStore-it.eu today, for further information regarding our franchise opportunities and businesses for sale in Costa del Sol, Spain.