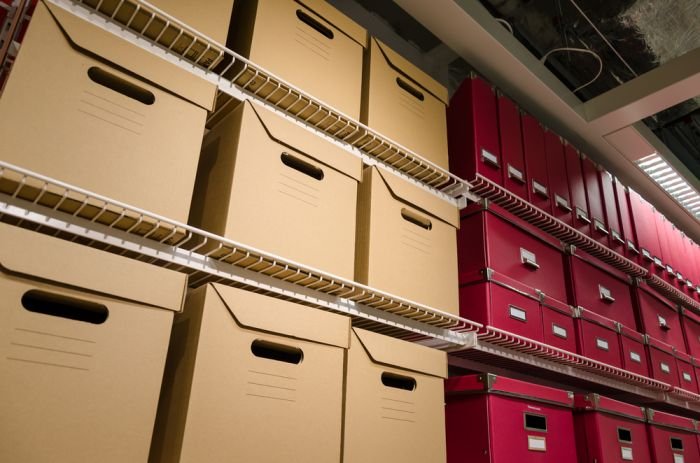 The Benefits of Business Storage
uStore-it isn't just for personal use, we have several benefits available for business storage in the Costa del Sol too.
7 Top Benefits of Business Storage
Below are just some of the benefits of renting a unit with uStore-it for your local business requirements.
Less Clutter on Company Premises
Your business may not need a full-size warehouse however, many companies soon realise there's far more that needs to go into storage. As such, uStore-it is ideal for keeping offices free from archive boxes or in the event of wholesalers we can store any overflow stock on your behalf.
Flexible Prices and Rates
The great thing about having a variety of differently sized units available is you only rent the space you need. Whereas if you permanently operate out of the same warehouse or hire a lock-up throughout the year, you can easily feel restricted. Whereas our prices are dependent on which sized unit is right for your business.
Short and Long-Term Storage
It even means you can adapt according to the time of year. It could be there's a specific time during the calendar you require the extra storage. Such as during peak season or downtime. Likewise, if you're putting on a special event, having an office refurb or maybe relocating altogether, uStore-it has the solution to suit you. Simply rent for as long or as little time as you require, a flexibility you might not have when signing up to yearly leaseholds.
No Hidden Security Costs
We're able to help keep your business overheads down to a minimum too. As all our 24hr surveillance and regular security patrols come at no extra cost. The price you rent the unit for includes security, leaving you safe in the knowledge your unit is being looked after without having to pay any additional fees.
Ideal for Small Businesses
Rather than risking leaving your stock in overnight storage at a lockup or a makeshift warehouse in someone's garage, let the experts help instead. Furthermore, it's not as expensive as you may first think. In fact, our smaller units are available from less than €50 a month! If you consider everything that's included within the price, it can be far more viable for start-ups than investing in your own warehouse. Renting short-term also leaves you with the option to easily expand if/when necessary.
Convenient Locations
With 4 properties to choose from, uStore-it are strategically positioned within the South Coast of Spain. Providing business storage in the Costa del Sol, as well as in close proximity to the Gibraltar border. Our links to both main roads and Duquesa Port make options to connect further afield even more convenient.
Free Van Hire
Another fantastic benefit for your company is you may well be entitled to our free van hire. This means you don't have the additional cost of having to hire a man with a van or splash out on your own transport. Please note terms and Conditions may apply.
Business Storage and Units, Costa del Sol
As well as personal storage space, uStore-it offers business storage in the Costa del Sol.  Rent online, send an enquiry or call in if you're interested in using uStore-it at any time in the future. Interested in running your own storage company in Spain? We also have franchise opportunities available awaiting investment.