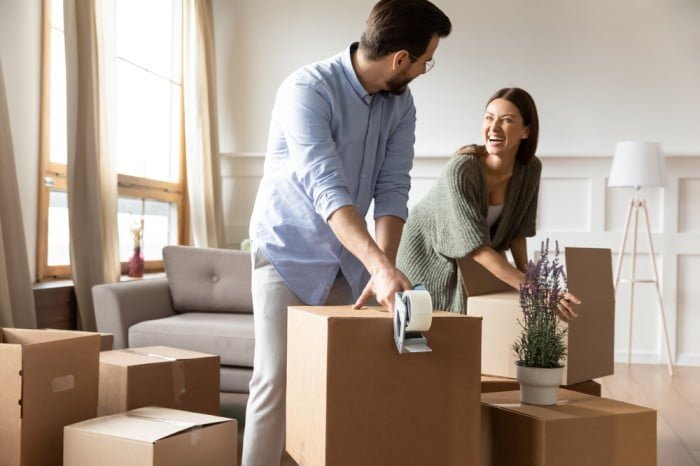 5 Tips on Storing Personal Items
One of the best options when it comes to storing personal items somewhere safe, is with a self-storage facility. uStore-it provide those living on the Costa del Sol a reliable facility that can properly house and protect your most precious of possessions.
Simple Tips on Storing Personal Items
While we often provide tips throughout our blogs on how to store items such as furniture and other personal belongings, below we've stripped it back to 5 simple things to always consider.
Identify which items you wish to store
When it comes to storing our belongings, identifying which items to keep and which ones to let go of is crucial. It's important to consider the usefulness and sentimental value of each object. You might want to keep items that hold special memories or have sentimental value, such as family heirlooms, souvenirs from travels, or old photographs. On the other hand, items that you no longer use or no longer serve a purpose may need to be donated or sold. Clothing that no longer fits or is out of style, old electronics, and duplicate kitchen utensils are just a few examples of items that can take up unnecessary space. By carefully considering which items you wish to store, you can ensure a more organized and clutter-free living space.
How to estimate how much space you need
When it comes to finding the right storage unit, estimating how much space you need is the crucial first step. But it can be a daunting task if you don't know where to start. First, take a look at everything you plan to store and measure each item's dimensions. Don't forget to account for any additional space needed for walking or accessing your belongings. Next, consider the layout of the storage unit itself. If the unit has a non-standard shape or height, you may need to adjust your estimates accordingly. Then there's those larger items, but depending on how their put together, furniture and such like can often be taken apart. Meanwhile, vac-packing clothes not only saves space but also keep them in good condition. By taking the time to estimate your space needs, you can be sure that you find the perfect storage unit for your belongings.
Decide how long to store your belongings
When it comes to deciding how long to store your belongings, a storage unit can provide a convenient solution. The length of time you need may vary depending on different factors, such as moving to a new home or simply clearing out a spare room. A storage unit gives you the flexibility to store your belongings for as long as you need, without worrying about cluttering your home or apartment. With advanced security features, temperature control, and round-the-clock surveillance, you can store your items without any fear for their safety. Whether you're looking to store your belongings for a few months or even a year, a storage unit offers you the convenience and peace of mind you need.
Tips on preparing your items for storage
Whether you're downsizing, moving, or simply need some extra space, there are a few key tips you should keep in mind when packing up your belongings. Start by decluttering and getting rid of items you no longer need or use. It's also important to clean and properly wrap your items to prevent damage. When it's time to store your belongings, consider a reliable and secure option like uStore-it. With our state-of-the-art facilities and affordable pricing, you can have peace of mind knowing your items are in good hands.
Best way to utilise your storage unit
So, how can you make the most of your storage unit? Firstly, it's always better to have a little extra space than to overcrowd your items, although that doesn't mean lots of unused space. Secondly, invest in sturdy boxes and packing materials to protect your items whilst in storage. Thirdly, organise and label your boxes clearly to make it easy to find what you need later on. Finally, consider using shelving or racks to maximise the vertical space in your unit. With these basic tips, you'll be able to utilise your storage unit to its fullest potential!
Personal Self-Storage in the Costa del Sol
Rent a storage unit with uStore-it and really make the most of storing personal items in a safe and secure facility. Whether it's boxes of old books, valuables of a sentimental value, antiques or the garden furniture, we're here to help.