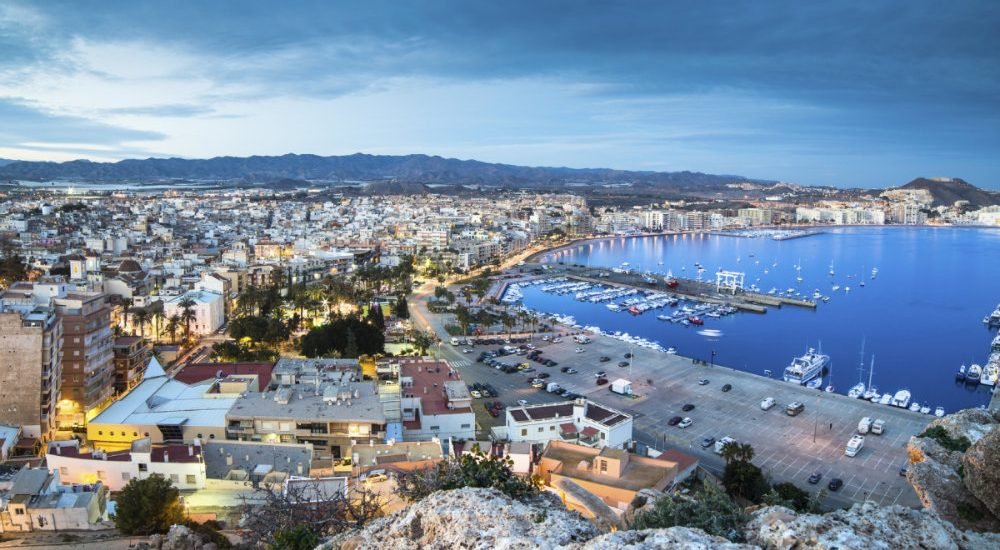 Storage companies in Murcia
If you are looking for storage companies in Murcia, use one which offers a door-to-door service, great prices and secure premises in which to store your goods.
Murcia is situated in south-eastern Spain and is the capital city of the region of Murcia. The region is known as 'Europe's orchard' due to its long, agricultural tradition as a fruit and vegetable producer and exporter.
Many ex-pats who bought holiday homes in the coastal towns of Murcia, including Los Alcazares have used storage companies in Murcia to transport their goods from the UK to Spain or vice versa.
Storage companies in Murcia
If you are looking for self-contained storage in Los Alcazares, use a reputable firm who will deliver boxes to your door. You pack them, they pick them up and store them with redelivery at your convenience.
Los Alcazares was a small fishing village which has evolved into a lively coastal resort in Murcia. Furthermore, you can find a wide choice of great beaches, bars, restaurants and cafes.
The Mar Menor is Europe's largest saltwater lagoon and is connected to the Mediterranean Sea by several channels. This coastal part of Murcia is popular with water sports enthusiasts and Los Alcazares Beaches hold Blue Flag awards in recognition of their cleanliness and maintenance.
Another place to visit is Los Alcazares. Playing host to numerous fiestas and festivals throughout the year. These include a medieval market at the end of every March. During the last two weeks in August, La Huerta, is an international folklore festival held to celebrate the region's status as 'Europe's Orchard.'
Self-contained storage in Murcia offers storage options for house owners who are downsizing. Likewise, they are also ideal for those renting, selling or buying new property.
If you are considering storage companies in Spain, remember to use:
Legal and Reputable
Willing to deliver and pick up boxes from your home
Fully insured
Offers free van hire so you can transport your own goods into store if necessary
A reputable storage company in Murcia should also be able to give you invaluable advice. Maybe they can recommend removals companies to use so that your goods arrive safely. Especially if you are relocating from the UK.
Storage companies in Spain can take the stress out of moving house. With uStore-it we give you peace of mind, knowing that your goods are being stored safely and securely.
If you are looking for a storage company in Murcia, contact uStore-it. Alternatively look into franchise opportunities in Costa del Sol and start your own self-storage business.