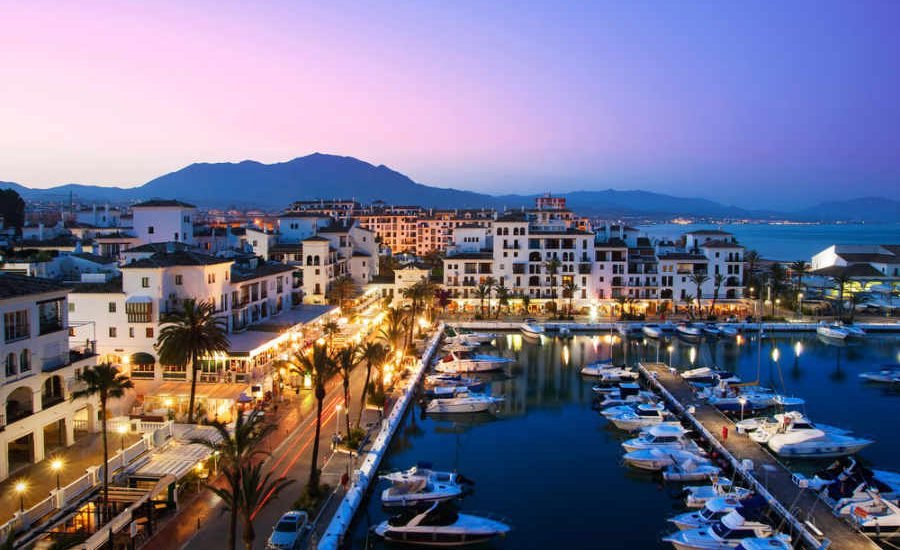 Self-contained storage in Duquesa Port
As one of the most popular places to buy property on the Costa del Sol, self-contained storage in Duquesa Port is also in high demand.
Catering for homeowners, holidaymakers and tenants, Duquesa Storage offers a choice of self-contained storage units for all volumes of storage, including household goods, sports equipment, commercial goods and leisure equipment.
Situated on the western side of the Costa del Sol, is the idyllic marina of Puerto de la Duquesa. This little piece of paradise boasts 300 berths, a wide variety of bars, restaurants and marina side cafés. Not only that but two long, sandy beaches either side of the harbour, stretch to Estepona and Sotogrande.
Although Duquesa has enjoyed a recent property boom, there are no high rise hotels in the port area. As such, the marina maintains its original charm and individuality, along with unspoilt, natural scenery. All the while still enjoying some of the best facilities and amenities on the Costa del Sol. Once heralded as the new Puerto Banus, Duquesa has managed to stay small and stylish. It isn't known for overdoing the glitz and glamour associated with its famous neighbour.
In addition to the fabulous port area, Duquesa is also well known for its wonderful golf course and hotel. The main N340 motorway passes Duquesa, and the marina is accessed via an underpass. The whole port is closed to traffic. In addition to the modern pleasure boats, it is still home to a working fishing fleet. The fisherman land their daily catches on the harbourside.
Whether it´s miles of pristine beaches (many earning the European Blue Flag for cleanliness) or rugged mountains with their wildlife, the area around Duquesa offers every type of terrain. Rising virtually from the beaches, the nearby mountains and white villages offer visitors the chance to explore the ´real Spain´, only a few kilometres from their holiday accommodation.
Gibraltar is only 30 minutes from Puerto de la Duquesa, and day trips can easily be arranged from the port. Malaga Airport is approximately an hour´s drive away.
Self-contained storage in Duquesa Port
If you are planning to downsize, sell-up, rent your property out or store your summer goods securely until next year, uStore-it Duquesa can accommodate. We also accept goods into store from the UK and other countries. So, if you are planning to move to the Costa del Sol your goods can arrive before you do.
Why pay the earth for container storage if you only need to store a small number of goods? Our specially-constructed storage units of different sizes mean you only pay for the space you use.