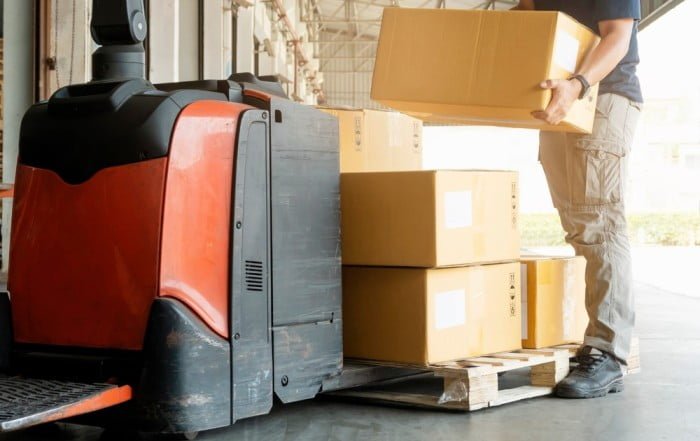 Moving Boxes into Storage
It's been a while since we've published tips on putting boxes into storage. Therefore, we thought now is as good a time as any! Especially with the Spanish summer officially coming to an end over the next month or so. After all, with self-storage units near Estepona and along the Costa del Sol, uStore-it are here for your holiday home just as much as your business needs!
Tips on Moving Boxes into Storage
It goes without saying, whatever your reason for booking a storage unit some of the basics are the same the world over. Whether you're living near Estepona or boxing up a seasonal business for a well-deserved break, let uStore-it get you started.
Lift and Shift with your Back
You don't want to injure yourself before getting started now do you? That's why knowing how to lift your boxes is as important as where to store them. There's no room for a gung-ho approach, brute force and ignorance gets you nowhere. However, bend at the knees, keeping your back straight with a controlled posture will make it all the easier.
Make a list of everything
This may sound a little bit of an anorak approach to moving boxes, but it's one that you'll be thankful of in the long run. It ensures you know exactly what you're putting into storage in the first place, but also where you're keeping it. You don't want to be unpacking the all-important kettle and box of teabags only to find you've picked up a box of old DVD's!
Always Pack in Stages
This follows on nicely from making a list. As a methodical approach will be quicker than running from one room to another. If you're moving house, start in the room you use the least and way in advance of your completion date. Alternatively, focus your energy on an area that has bulky items to get out the way. Then, once you've broken down furniture or cleared out the kitchen cupboards you can move onto those smaller items.
Label everything twice
What, you mean once isn't enough? Exactly. This is a handy tip for when moving boxes into storage when you're not sure how you're stacking them when you get there. By labelling more than one side or even a third, the chances are it will be nice and obvious what's inside whatever the angle.
Keep it clean and tidy
This is critical when it comes to long-term storage, but should be best practice regardless. Even if you're just throwing a bag of clothes into the back of the van on route to your new home. Any additional moisture can cause havoc. Likewise, when it comes to dust, those termites can easily appear when you least expect it if you're not careful.
Choose a Practical Storage Unit
With our self-storage in the Costa del Sol, uStore-it are in a prime location. However, it's not just choosing a brand you can rely on. We're here to offer advice on which sized unit is best for you and much more. After all, there's no point wasting space!
uStore-it Self-Storage near Estepona
Rent in confidence and move your boxes into storage near Estepona with uStore-it. We have a choice of 4 facilities available. Our flagship store in Manilva, as well as franchises in La Linea, Duquesa and Torremolinos.