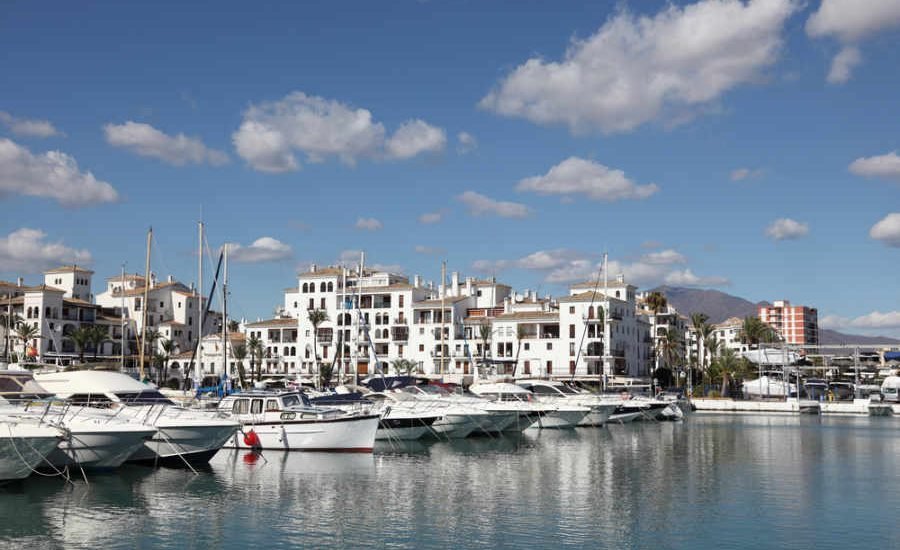 Manilva Holidays and Self-Contained Storage Facilities
Manilva holidays boast great beaches, beautiful vineyards, lovely white villages, striking churches and is a prime location for golfers. At the southern-western edge of the province of Malaga, it's a perfect destination to enjoy a well-deserved holiday.
Exceptional beach-side restaurants accompanied by an average of 325 days a year of sunshine make Manilva one of the most popular holiday resorts on the Costa del Sol. If you are fascinated with great history, traditions, culture and food, Manilva is a perfect destination.
Manilva Holidays
If you are looking to store your goods in Manilva, including golf clubs, leisure goods or household goods, uStore-it can help.
Incredible culture and history
The town has a vibrant culture and rich history dating back to Roman times; The Roman influence is still apparent in the form of well-preserved sulphur baths. To benefit from these health-giving waters, get ready to dive into a subterranean cavern with a strong smell of sulphur. See the 17th-century church and the two remaining pieces of the aqueduct, remarkably in good condition.
Mouth-watering food
This beach-side resort offers a variety of trendy restaurants and unlimited eating options. So why not satisfy your hunger with a wide selection of restaurants, plus a choice of beach bars.
Amazing attractions
Manilva offers a wide choice of attractions, performances and events. Also, there are many sights in Manilva worth visiting. The beautiful marina, plenty of golf courses and lovely fishing villages. That's not to mention the long, sandy beaches and awesome monuments.
Some of the treasures Manilva possesses are El Castillo de la Duquesa, Iglesia de Santa Ana, Villa Matilde, Puerto de la Duquesa. There are continuous bus service facilities to the popular attractions and local towns.
Costa del Sol golf courses can be easily reached from Manilva, along the A7 coast road or the E15 toll road.
Stunning beaches
The best part of this province is its uncrowded beaches during the summer months. Visitors are welcomed by golden sand, warm water and a chance to soak up the sun. The beaches cover eight kilometres of coastline and visitors can rent sunbeds or enjoy water sports.
Sub-tropical climate
Manilva enjoys a sub-tropical Mediterranean climate due to its coastal location. With hot summer days and warm winters, the best time to visit Manilva are the months of June, July and August. Cool breezes from the sea make the summer heat manageable and the mild winter temperatures make this part of the Costa del Sol a winter haven for golfers!
If you're renting a property on the Costa del Sol during your Manilva holidays, why not store your goods safely with uStore-it?