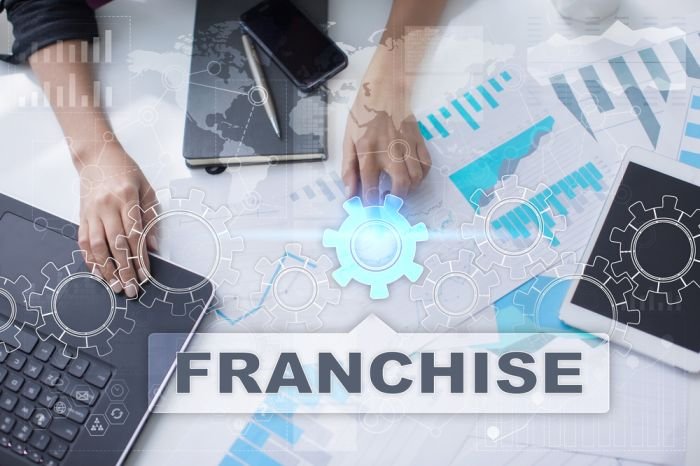 About Franchising in Spain
As well as a great investment, franchising in Spain is a fantastic opportunity to start your own business.
It's a business venture that's highly recommended for those wishing to relocate, especially if you've got a strategic and business mindset. Although, when moving to Spain, don't forget about getting the right work/life balance.
After all, the chances are you wish to make the most of your spare time on the Costa del Sol. As such, choose a franchise business that can almost run itself, leaving you to sit back in the sun and embrace the financial rewards.
What is the definition of franchising in Spain?
Under section 62.1 of the Retail Regulation Act (de Ordenación del Comercio Minorista, 15th January 1996) franchise has been defined in Spanish law as the following:
"A franchise is a commercial activity carried out by virtue of an agreement or contract whereby an enterprise, called the franchisor, grants to another, called the franchisee, the rights to exploit its proprietary system for the commercialisation of products or services".
In other words, as a franchisee, you can buy into a contractual agreement with a franchise business. Allowing you the rights to copy their business model. This often includes not only the company name and logo but also a pre-determined blueprint as to how the business operates.
Therefore, there are no infringements on copyrights and you have transparency on what's expected of you as a franchisee. All the while, with the support and guidance of the franchise owners. Which in turn, enables you to successfully operate under their business umbrella.
Where to Open a Franchise in Spain?
Given uStore-it already have 3 highly successful storage units available in the Costa del Sol, there is still a clear opportunity for expansion. With storage franchises in Manilva, La Linea and Duquesa, uStore-it self-storage cornered the region having first opened in 2015.
However, within those past 5-years, the property market in Spain has continued to drive the need for further storage facilities. In fact, behind the food and retail sectors, the service industry is the 3rd biggest franchising market within Spain.
We are therefore looking to expand our franchise opportunities further along the coast. Whether that's smaller units in nearby San Pedro de Alacantara or a large facility towards major cities such as Malaga. Either way, by opening additional units uStore-it are able to provide a service to new customers.
In particular, when looking for somewhere to own a franchise in Spain, choosing your location is key. It needs to have safe and secure premises, within easy reach from major through roads or local ports.
In fact, getting to know your potential customer base is one way of deciding how to market your business. This is why uStore-it use our own digital marketing agency. A team of experts who are available to provide insight into how to promote your business, as well as giving you the online presence required to reach new customers.
uStore-it Franchising in Spain
Here at uStore-it we are continuing to extend our franchising in Spain. With a plan to open new stores in the likes of Fuengirola and San Pedro de Alcantara. As well as looking for future locations within towns, villages and cities along the Costa del Sol or inland.
Are you interested in running your own self-storage franchise in Spain? Contact uStore-it today for further information.