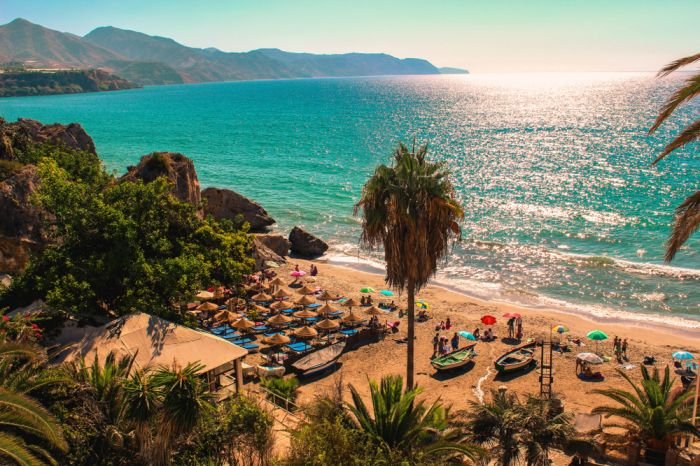 Franchise Business for Sale in Malaga
About Malaga, Costa del Sol
Investing in a business for sale in Malaga is about far more than starting a new career. It could, in fact, be the beginning of a whole new lifestyle. One in which you become your own boss while relocating to the Costa del Sol.
Living in the south of Spain has for many been a lifelong dream. Whereby moving to a place in the sun has, in recent years, become much more of a reality. Where Malaga was once all about the locals and holiday homes, it has long since catered for a whole new marketplace.
With around 80,000 Brits living in Malaga (not to mention other nationalities) it's no wonder the Costa del Sol is ever-evolving. There are still, of course, plenty of rental apartments and all-inclusive hotels, but Malaga has become so much more besides.
Business for Sale in Malaga
This is why when you search for a business for sale in Malaga, you may feel overwhelmed by the choices. After all, not everyone wishes to run a club or restaurant, especially given the long hours and those worrying quieter months.
Likewise when it comes to smaller bars or cafés, the day to day work may be easier to manage but there's still the overheads to consider. The smaller footfall means less money in the till which can result in less room for error in the long term.
So what other businesses are for sale in Malaga? Well, when it comes to the holiday market there's everything from outdoor adventure companies to gift shops and boutiques. However, they still need to think about those out of season months
That's why running a self-storage unit in Malaga is worth considering. Unlike other business ideas, the locals are just as likely to require self-storage all year round. Plus seasonal businesses are always looking for additional storage space during peak selling periods. As to when it comes to shops being overstocked, or when they're closed for renovation and needing short term storage solutions.
Franchise Opportunities in Malaga
However, as with many things in life, the purchasing of businesses for sale in Malaga can come with financial risk. Especially if you're starting out on your own without the business know-how. As such, investing in a franchise opportunity in Malaga is highly recommended instead.
Rather than buying your own business in Spain, franchise opportunities in Malaga offer a great alternative. With uStore-it Self Storage in the Costa del Sol, we have a fantastic chance to start your business for a fraction of the cost.
Not only that but with an already proven track record, you will have an experienced team behind you. One that supports you every step of the journey, including advice on sales and marketing.
Contact uStore-it Self Storage in Costa del Sol today and find out more information on franchise opportunities in Malaga.