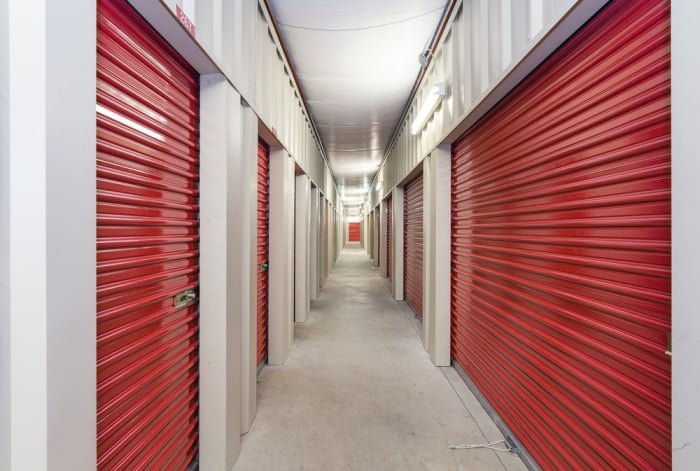 Do You Need Self-Storage in Mijas?
Our best self-storage near Mijas, Spain is that of our newest premises at Torremolinos. Perfect for those of you in need of some extra space on the Costa del Sol in Spain. With 101 reasons to rent a unit, here at uStore-it we made a decision to expand with our newest franchise.
Why Rent a Storage Unit with uStore-it?
Unlike some of our competitors, uStore-it offer easy access to your belongings. Whereas container storage is often used for long-term needs or for shipping from one destination to another, uStore-it provide instant access.
As well as being open regular hours Monday to Friday, we also extend our opening to 1 pm on a Saturday. Allowing you to pop in as and when needed, while closing on Sunday to allow us to keep prices competitive for our customers.
All the while, 24hr security is provided and even the possibility of using our facility as your designated parcel delivery address. Ideal if you're constantly on the move or running a small business.
Do You Need Self-Storage in Mijas?
Well, look no further, as uStore-it are located in nearby Alhaurin de la Torre. As such, making our Torremolinos branch no more than a 20-minute drive along the Costa del Sol. Ideal whatever your requirements, whether they be for personal or commercial use.
Rather than offer fixed-price container storage, our rates vary base on how much space you are thinking of using. Our prices equate to between €1.58 and €11.97 a day, much cheaper than some of the competition out there. Yet, without cutting back on the high-quality service and most certainly no cost-cutting when it comes to security.
Furthermore, you may also be entitled to free van-hire, making it even easier to transport your boxes from one location to another. It's not only the removal vans that are flexible. As there's no need to purchase an over-priced lock-up. Simply rent with uStore-it in Torremolinos and fear not when it comes to giving up your unit.
Our customer service department fully understands not everyone is searching for long-term container storage. As such, we can work on a month-by-month rental agreement. Which in return means you don't need to worry about renting empty space.
Although if you are in it for the long haul, we can help there too. Just we allow customers the freedom to come and go as they please. If you need to move things around in regards to what you're storing or need to grab something from a box unexpectedly, you can do exactly that.
uStore-it Self-Storage near Mijas
Rent a unit at Torremolinos/Alhaurin de la Torre and your belongings will be in safe hands. In the event we're fully booked, then why not try one of our other facilities? Take a look at our website or follow us on Facebook and you'll see uStore-it are also located in Manilva, La Linea and Duquesa Port.