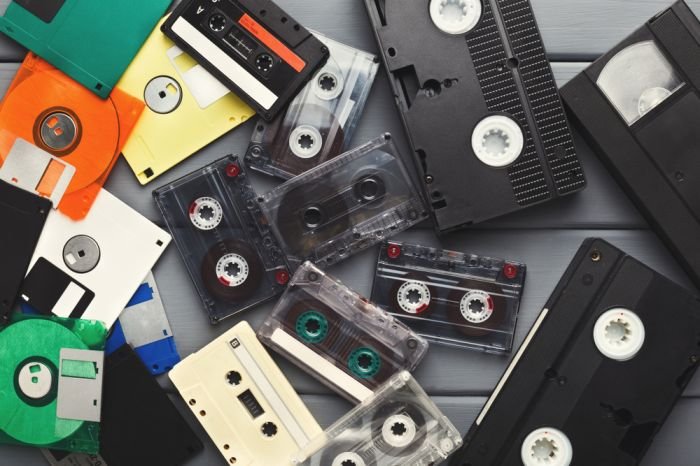 Random Things Worth Money
Some of the random things worth money may surprise you. So if you're clearing out the attic, you may want to put things into self-storage units first. After all, you never know what may be worth something in the years to come.
As the saying goes, one man's rubbish is another man's gold. So here are just a few random things worth money.
Vintage Clothes
Have you ever looked at any clothes in storage and thought "what was I thinking"? Well, that old jacket in the back of the wardrobe may just be worth something. Fashions can often come full circle, but there's nothing quite like an original.
Records, CD's and Cassette Tapes
Speaking originals, music is quite often a great place to unearth some random things worth money. While the obvious choices such as limited edition vinyl may sound collectable, it's not always the case. One example is the early David Bowie album "Diamond Dogs" released in 1974. There's a handful of copies out there featuring slightly different artwork. In fact, misprints are quite often worth more than those officially limited batches.
Rare Films on VHS
All too often people throw out their VHS films rather than putting them into storage boxes. However, it's worth giving them the once over first. Some of the most valuable VHS tapes are the low budget b-movies. The likes of "Journey into the Beyond" and "Sisters of Blood" fetching in the region of €800. Thinking of taking them to the tip? Or putting them into self-storage first just in case! In fact, even video players themselves are becoming collectable.
Original Star Wars Toys
With the recent resurgence in the Star Wars franchise, there's been an influx in toys for a new generation. Random things worth money often come from toys and games, but Star Wars is something else. Collectors often know that original 1970's models are often worth a lot of money in the original packaging. However, some of those lesser-known figures, such as bounty hunter Boba Fett sell for much more than you may realise.
Polly Pocket Toys
It's not just the boy's toys that are worth something either. The 1990's has become a treasure trove of collectables. Polly Pocket Toys have suddenly become highly valuable, along with other favourites such as Pokemon Cards, Furby's and even Pez dispensers.
Vintage Signs
Are you thinking of opening a business in the Costa del Sol? Maybe you've been collecting old beer or Coca-Cola signs to decorate a bar or restaurant. We're not saying they will sell enough to retire on, but it's worth hanging onto them if you ever close up shop.
Random Things Worth Money
If you have something worth money, then consider putting into a self-storage unit. Putting storage boxes in the loft may be a good idea short term, but the conditions could soon devalue your prize possession.
Alternatively, you could always start looking after everybody else's. Franchise opportunities in the Costa del Sol provide just that. Start your own franchise business in Benalmadena, Marbella, Torremolinos or anywhere else along the coast.
Self-Storage Franchise Opportunities in the Costa del Sol
Contact uStore-it and discuss franchise opportunities in the Costa del Sol.